Lesbian YouTube is the best as YouTube is filled with lesbian content! But where to get started?! In this blog, you will read about the best lesbian YouTubers you need to follow.
And the great thing is not only the amount of lesbian content, but also the variety of lesbian content. Some channels are a bit like reality TV. Others are never-ending stand-up comedy skits. Several let you travel with them all around the world. While others share everything about their lesbian families. There's so much!
All of it is dramatic. Because they're lesbian YouTubers. Of course, it's dramatic.
From lesbian YouTube couples, lesbian family channels, travel lesbian YouTubers, lesbian lifestyle channels, and some of the OG lesbian YouTubers, this list has a good mix of all things lesbian.
So get a good spot on the couch to settle in with the best of lesbian YouTube.
Lesbian YouTuber Couples
I'll admit, my first draw into lesbian YouTube are the lesbian Youtuber couples. As a little baby gay, nothing pleased me more than seeing girls in love. And to be honest, that's still true.
Here are all the lesbian YouTuber couples I have on my regular rotation.
Any lesbian YouTube list would be incomplete without Rose and Rosie. This married British bi + lesbian couple has been creating regular YouTube content for years. In 2014, Rose quit her job to take up YouTube full-time, and Rosie joined just two years later.
Rose and Rosie cover a variety of topics on their channel, best known for simply making audiences laugh. They chat about queer topics, the happenings of their personal lives (like having a baby!), reactions to lesbian content, and invite the audience to participate often.
One of their long-running segments is called "Lez Confess." Subscribers submit lesbian confessions to Rosie's Curious Cat, and they react to some hilarious, jaw-dropping stories.
Rose and Rosie also have a channel dedicated to vlogs and gamer videos. Be warned, neither of them are good gamers. They're just good at making you laugh.
The two also wrote a lesbian book called Overshare.
The only thing better than a lesbian couple channel is a PRANK lesbian couple channel. Brittney and Dorrie have an ongoing prank war between the two of them. And you never quite know when the next strike will be.
Apart from pranks, Brittney and Dorrie post vlogs of their lives together. Right now, that includes a lot of their baby and pregnancy journey. And once the baby is born, I'm sure they'll be a new star on the show.
In addition, you can find challenges, chats, and laughs on Brittney and Dorrie's channel.
This lesbian YouTube couple has been together for nearly a decade. Their story starts back in 2012 in a high school classroom, passing notes between classes and doing their best to hide their relationship for two years.
Sarah and Rachel talk candidly about their relationship's dramatic start in a number of videos. Lesbian relationships can be tough in high school. Sarah's family discovered her feelings for Rachel and pulled her out of school. The two don't shy away from detailing the hardships they faced to reach where they are now.
So, where are they now? This lesbian couple is engaged, and we get the luxury of frequent wedding update videos. Sarah and Rachel's channel also includes weekly vlogs, reaction videos, and travel videos. With destinations like Amsterdam, Yellowstone, Miami, and the Caribbean, the travel vlogs give a fresh break to their weekly routines.
When you run out of Sarah and Rachel content to binge, you can check out Sarah's tech channel. As a software engineer, Sarah posts videos on all kinds of tech topics. Most of which I don't even remotely understand.
Young Ezee and Natalie Odell already had their own comedy brands going for them, before joining forces. In 2016, Natalie slid into Ezee's DMs with the idea to collaborate. Together, they started their BFF YouTube channel, Ezee x Natalie, in 2018.
After three years of friendship, Ezee confessed her feelings for Natalie in April 2020. And the two besties became a couple! But it wasn't all sunshine and roses, as the couple went through a breakup in the same year. They shared a very open and honest video about their experience.
But, the couple worked through it, and we can enjoy many more of their hilarious comedy videos!
Okay, I had to update this lesbian YouTube list, as Karin and Skyler broke up! But they didn't post about it on YouTube (yet).
I was super sad to hear the news, as the lesbian YouTube couple had been around for many years. And with over 1 million followers, the duo was one of the lesbian YouTube couples not to miss. Luckily, there are still many videos on their channel, that go back to 2013.
A lot of Karin and Skyler's videos are about their daily life. The videos have a lot to do with their routines and the lesbian dates they went on together. As a pretty clear butch/femme couple, any video on swapping styles is a fun time. That TikTok trend still hasn't stopped popping up on my For You Page.
In addition, Karin and Skyler posted lots of videos reacting to other queer content. From gay TikToks to lesbian ships to other lesbian YouTubers, the pair has a variety of reaction videos and laughs to share.
So there's still a lot of content to watch!
Next on this lesbian YouTube list: Kally and Oliwia (Oli)! This interracial lesbian couple met on Instagram after Kally sent Oli a message. And after a few months of texting and calling, Oli decided to travel from Poland to Taiwan to meet Kally. How romantic!
The two now live in Poland and started their YouTube channel in 2020. And with over 140K subscribers I guess many people love seeing their videos!
From coming out stories, morning routines, how they met, cultural differences, Q&A's, the two ladies share it all.
This lesbian YouTube couple joined the video platform with a "Welcome to Our Channel" video. The two came to YouTube after gathering attention from their joint Instagram account and bloomed from there.
You can hear all about how this duo met in their "How We Met" video, which has over 1 million views (spoiler alert: Tinder is involved). Other tidbits of their relationship are sprinkled throughout the channel with girlfriend tags and vlogs.
The bulk of this lesbian YouTube channel is made up of challenge videos and reactions to different queer content. Paige and Holly's reaction videos are almost always to queer content, like lesbian TikToks, lesbian ships (including Jamie and Dani from The Haunting of Bly Manor, a personal favorite), and lesbian shows.
Allie and Sam have been together since 2014, and they are the cutest. Their wedding ceremony video from early 2020 absolutely melts my heart.
These bi + lesbian YouTubers primarily create lifestyle and travel vlogs. Their travels take them from road trips in North America to city trips to New York City to luxurious resorts in hot travel spots like the Dominican Republic.
The couple's channel now has a lot of videos on their baby journey. In the fall of 2020, the two announced that they chose a donor.
Their "journey to motherhood" playlist documents each step of the journey. This includes failed attempts with IUI and IVF. But the two remain optimistic and share with the world so other lesbian couples can understand more of this process.
Want to read Allie and Sam their love story?! Read it in our post about lesbian stories!
Lesbian Prank Accounts
One of the lesbian YouTubers niches is lesbian pranks and challenges! Here are some of the best accounts to follow for hilarious, and sometimes over-the-top, couples content.
Precious & Jayy have been sharing challenges and pranks on their YouTube channel since 2018.
You'll recognize trends like couple's nighttime routines, couple's morning routines, and no hands kissing challenge. And pranks like a fake breakup, a fake hickey and other video's to provoke each other's reaction.
They open up about their relationship in their Q&A, Never Have I Ever, and story time videos. And they keep it so genuine, it's always a pleasure to watch this lesbian YouTuber couple.
Prince & Tiana Maynard are a US/UK couple who met in 2019. Tiana slid into Prine's DMs and although Tiana thought it couldn't go anywhere (you know, being a big ocean apart) – it obviously did!
Tiana flew to the States in the summer of 2019 and later that year, the couple got married and became the Maynards!
Since then, the Maynards have been sharing the funniest pranks, challenges, and daily vlogs! One of their videos we recommend watching is their honest video about awkward marriage questions!
Swayy and Jayyy have been creating videos since 2019, and have grown massively over the past years. The young, fem on fem couple is based in Los Angeles and post very frequently.
You'll see them do all the famous pranks and challenges, but also find honest videos about their relationship. They dive into questions about being in a fem on fem relationship and how they met.
Lesbian Family YouTubers
The "upgrade" from lesbian YouTube couples are lesbian YouTube families. Most of the time, I think I don't want kids. Then I watch a few videos from any of these channels and that mindset changes entirely.
Lauryn and Steph are a lesbian couple based in Houston. They started out as a lesbian YouTubers couple with many pranks, challenges, and Q&A style videos.
But since 2021, their content has evolved into more educational lesbian mom content. They create open and honest videos about how they got pregnant as a lesbian couple, but also keep it light with pranks like 'my water broke' prank.
We're so excited to see their journey as their family is growing!
Team2Moms are made up of lesbian moms Ebony and Denise. Their lesbian YouTube channel features some of the most wholesome family fun I've seen. And watching their videos gave me baby fever, big time.
Ebony and Denise's videos cover a range of lifestyle and parenting topics. The lesbian YouTube couple has a segment called "Mom's Explain" in which the pair breakdown different topics in kid-friendly pieces. They also call on experts in different areas when needed.
For example, the moms explain to their oldest daughter what transgender and non-binary means, in simple terms. But "Mom's Explain" discusses many topics outside of LGBTQ+ issues and identities as well.
Team2Moms' lifestyle videos go from wash routines for their daughter's textured hair to chats with their kids about toys and gender expression. One thing you're sure to find in every video is family and warmth. It's a beautiful lesbian family!
I first learned about Abbie and Julia on TikTok. This lesbian couple and their adorable newborn baby flooded my 'For You Page' every time I opened the app.
And when I couldn't get enough there, I migrated to their YouTube channel. I will say it was weird to hear them talk after watching no-speech TikToks for months.
Most of Abbie and Julia's videos are now about their son, Harbor. Their vlogs show us what they get up to in their daily lives and also how beautiful they all look doing it.
We also get a lot of "baby's first" videos, which are always heartwarming. Such videos range from Harbor's first shots, the first time being left with a babysitter, the first time sitting on his own. I feel like I have a front-row seat to all his "first" milestones.
The Living Rosa lesbian YouTube channel documents the life of wives Mandi and Tara with their four kids. The channel consists mostly of vlogs and day-in-the-life compilations as lesbian moms and their children.
Mandi and Tara's oldest daughter, Lennon, is now in the first grade. They also have a set of adorable 4-year-old twins, Everett and Maeve. And the latest addition to the family is Dorothy, who was born in 2020.
This lesbian YouTube couple has been running their channel before they even had kids, so there's plenty of content here to binge on. Though now that they are parents, I couldn't imagine watching them as anything else.
The Next Family is possibly my favorite lesbian family YouTube channel. Why? Because the family has been around for a long time. The moms are middle-aged; and the kids are a little older than the ones from other accounts. After watching lots of brand-new lesbian YouTube families, these vlogs have a different vibe.
The videos of this lesbian YouTube family don't have the same polished production behind them that other channels do. But that makes each vlog feel raw and spontaneous. When's the last time you watched videos from a channel with 10k+ subscribers that didn't have a video intro?
When the family isn't vlogging, they are posting heartwarming and informational video content. I especially appreciated the video on why pronouns are important (especially coming from a pair of older lesbians)!
Perhaps their all-time best video is one of their 7-year-old child teaching people how two-mom families are possible. It's 7 years old, but it's still so sweet.
Rebel Mama is a lesbian YouTube channel that consists of single mom Ivy and her adorable kid, Luna. The channel was previously run by Ivy and her former partner, but the two split up in 2021.
Ivy has rebranded her channel and is now focusing on Ivy and Luna's life! We're curious to see where their journey takes them. It's one of very few single queer moms on the platform, so we'll definitely keep an eye on their channel!
Lesbian Travel YouTubers
Though lots of lesbian channels on this lesbian YouTube list also post travel vlogs, I wanted to make a special category for the best ones too.
These lesbian YouTuber channels have great travel videos alongside other lifestyle content.
Meet Jazmyn and Crystal, The Vanwives! In February 2019 the Canadian couple started living their full-time van life in a self converted DIY Sprinter van. And not just with the two of them, but together with their cute and beautiful Australian Shepherd dogs Izzy and Bella.
Working, living, and traveling in their van, they started their dream of overlanding from Canada to Argentina. I simply love all their van life videos in Mexico, the USA, Mexico, and Canada!
Sadly the four had to stop their trip due to everything what's happening in the world and the travel restrictions. So they focused on showing the beauty of Canada and how to live in van as a LGBTQ female couple!
And there's never enough adventure in their lives as Jazmyn and Crystal are currently (November 2021) building an off-grid cabin in the Canadian woods.
The two will always be Vanwives but in the meantime they are building a beautiful home base in nature.
Get ready every Sunday for a new video!
Travel vloggers Micha and Justina started their YouTube channel in 2016 when they started to travel around the world and inspire people to quit their 9 to 5 jobs! They 'Cheers to Freedom' every day and I really love their videos.
The lesbian YouTube couple share digital nomad tips, food videos from all around the world, and vlogs about destinations like Turkey, London, India, Kuala Lumpur, Sri Lanka, and many more places. Plus the best tips about what to do in certain places and what not to do.
Travel around the world together with them and get inspired!
Gabi and Shanna are the ladies behind 27 Travels. The lesbian YouTube couple got their channel name from their anniversary, January 27th.
Gabi is a photographer; Shanna is a videographer. And they both love to travel, it's a match made in heaven.
What I love most about 27 Travels is that their travel videos are created for LGBTQ people. Much like what Maartje and Roxanne provide here on this blog, Gabi and Shanna help LGBTQ travelers find queer-friendly destinations.
They have videos on the most LGBTQ-friendly places they've traveled to and give "lesbian guides" for different cities and places they've been to. Curaçao, Miami, Costa Rica, Mexico, the girls talk about them all! And many other lesbian vacation destinations in the USA!
Gabi and Shanna also have videos dedicated to vegan-eating (in different cities!), weekly lifestyle vlogs, and other fun content.
Out of all the lesbian YouTubers I watch, Gabi and Shanna rank among my personal favorites. Probably because I really vibe with their sense of style and undeniable authenticity.
Next on the list is lesbian YouTube couple, Megan and Whitney Bacon-Evans, also known as "Wegan." The pair have been on lesbian YouTube for over a decade now.
Megan is from the UK and Whitney is from the US (who now both reside in the UK). A sucker for lesbian long-distance, their story drew me in instantly. I say that as an American who's been dating their British partner for the past six years.
Megan and Whitney's channel centers on their life together. This includes their baby journey and other couple milestones. Their lesbian YouTube channel also features plenty of travel vlogs to places like Stockholm, Hawaii, Thailand, Malmö, Mykonos, Lisbon, and many more!
Alysse Dalessandro Santiago, aka Ready To Stare, is a queer plus-size traveler, fashion blogger, writer, LGBTQ influencer, speaker, and designer!
She's based in Cleveland, Ohio, together with her transgender husband Giovonni, and they are the cutest! Make sure to watch their wedding video on YouTube.
Other videos on YouTube include plus-size at Disney World, the best LGBTQ+ inclusive travel destinations, a Yellowstone road trip guide, and their honeymoon video to Europe!
I don't know many other YouTubers and influencers that create plus-size travel content, so make sure to check Alysse's great content.
Meet Roxanne and Maartje, aka Once Upon A Journey, the couple behind this blog. Get to know them better through girlfriend tag videos, their coming out stories, a never have I ever video, a day in the life of the couple, an assumption video and so much more.
Plus, like here on the blog, the ladies take you with them during their travels around the world, to Iceland for example!
Roxanne and Maartje don't shy away from countries that aren't LGBT friendly, but also celebrate the places that are. Visibility matters, and the two hope their travels can help LGBT people globally to have hope, to inspire them to think bigger!
Queer & Lesbian Lifestyle YouTubers
Here are some of the top lesbian lifestyle YouTubers. From LGBTQ issues to fashion, you'll want to add these lesbian YouTubers to your watchlist.
You might recognize Kassandra and Carly from the TV show Say Yes to the Dress. Together with their partner Paoulo, they were the first polyamorous throuple to participate.
They had been together as a throuple for 3 years, and open about it on their YouTube channel The Trifecta Love. But in May 2021, Kass and Carly announced their breakup with Paulo.
After that, Kass and Carly started their joint YouTube channel. Their videos are a mix of funny pranks, challenges, and honest and open relationship talk.
And although their content is a lot different than their previous channel, it's been a joy to see these queer women grow.
Watching Jessica Kellgren-Fozard videos might feel like a blast from the past. That's because Jessica's staple style is everything vintage. Her vintage makeup, hair, and the never-ending supply of vintage dresses make each video pop right from the 50s.
As a deaf and disabled person, Jessica incorporates these topics into many videos. She has hereditary neuropathy with liability to pressure palsy and Ehlers-Danlos syndrome with postural orthostatic tachycardia syndrome. Jessica has a number of videos discussing disabled life, including worries about parenthood as a disabled lesbian.
Jessica brings a fun, untapped energy to the world of lesbian YouTubers. Her vintage style and less-explored topics make a great addition to your lesbian YouTube watch list.
Also, she just became a mom! So her newest videos also feature a lot about parenthood.
Okay, if you haven't seen anything of Alexa and Maria in 2021 on either YouTube, Instagram, or TikTok you probably didn't spend any time online! These two are on fire, and they keep showing up on my feed on every channel.
Alexa and Maria started their lesbian YouTube channel in February 2021 and already have over 40K followers. The couple from London share their lives through lifestyle vlogs, pranks, and challenges.
And the lesbian YouTubers take you with them traveling. On their first trip together to Italy, to Venice for example! Or to Santorini and Crete!
Maria is from Italy and you should see the couple's video of Maria speaking Italian to her fiancée Maria for 24 hours. Yes, the two are engaged! And of course, there is a video of Maria proposing to Alexa.
Breaking news! Alexa and Maria moved to Bali in November 2021. I can't wait to see their adventures on the Indonesian island.
After just two videos, Kyanna Simone quickly became a personal favorite of channels on this watch list. Although she doesn't use the lesbian label, or any label!
Kyanna's videos are heavily focused on LGBTQ topics. And she doesn't shy away from discussions that many queer YouTubers on this list avoid. On this channel, Kyanna reviews lesbian toys (with tips!), and generally isn't afraid to talk about what happens in the bedroom.
The channel also features some "controversial" LGBTQ topics. Kyanna creates a platform to condemn the community's biphobia, discuss non-monogamy in a positive light, and how to successfully pull off a friends-with-benefits arrangement.
My personal favorite video was Kyanna's review of "You Need to Calm Down." Yes, I'm a Swiftie.
Meet YouTuber, singer-songwriter, gay icon, pet mom, and wife Julia Zelg. On YouTube, Julia uploads videos of her music, fashion, holidays, makeup, lifestyle vlogs, and videos about her relationship with her wife.
Julia is from Brazil and lives in London with her wife Eileen. And the lesbian couple is different than any other couple on this list, because of their 37-year age gap.
They met on Tinder in 2018 and fell in love almost instantly. I love seeing how much in love they are, and you should definitely see their wedding video.
If you know about Arielle, you probably know she's problematic. But hear me out. A little controversy and problematic hot takes is totally bingeworthy. Bring on the drama!
Arielle is a lesbian YouTuber who "came out" as a conservative. So, I take all of her videos with a grain of salt. She has a reputation for making videos about lesbians and for lesbians. She also has a rep for being transphobic. So, let's break it down.
What I like about Arielle: videos on safe lesbian ടex and some of her lesbian comedy videos.
What I dislike: Just about any video in the past few years. Any trans-related video. As a non-binary person, the two that I watched were gross. Unless you're ready to get fired up and angry, it's probably best to stay clear of her trans topic playlist.
Alex Shillington is a lesbian Youtuber who essentially runs a fangirl channel for sapphic content. She posts reaction videos to lesbian TV and lesbian movies. Alex also posts videos for new lesbian content coming out, along with reviews and theories.
Alex's reaction videos covers all the latest lesbian TV you'd expect: The Wilds, The L Word Generation Q, Dickinson, The Haunting of Bly Manor, Motherland: Fort Salem. You name it; they have it.
Unsurprisingly, my favorite videos cover shows that I'm into (all those listed above). But Alex has a few gems mixed in. For example, Alex has a "Katie McGrath Top 5 Gayest Performances" video. Must-watch pure genius.
YouTube is also filled with many lesbian short films that you have to see!
Okay, I'm cheating a little with my next recommendation, as Dutchy doesn't identify as lesbian, as they identify as bi and genderfluid.
But you will love watching Dutchy as they share great videos about taboo topics, LGBTQ+ issues, general life advice, and reaction videos. And we can also use some more bi representation, right?!
Get ready to watch videos like how to you know you are bi or lesbian, how to go down on a girl, and when is the right time to come out.
Dutchy is a YouTuber from Australia and has been sharing videos on YouTube for many years.
Welcome to the gay women channel that makes queer women laugh. And not with pranks or challenges, but with the funniest lesbian sketches, short films, and parodies.
Sarah and Adrianna are the two women behind UnsolicitedProject and it's hard not to laugh watching their videos!
Also make sure to watch their Pillow Talk videos, which they have been doing for many years now.
The OG Lesbian YouTubers
Although I've seen at least a handful of videos from each of these lesbian YouTube channels, they're all still bingeworthy.
The best thing about lesbian YouTube icons is that they've been around a long, long time. Plenty of content to binge on.
This singing and acting duo became well known via YouTube. They started their channel in 2012, and although they don't post as frequently, they're still around!
On their account BriaAndChrissy they share their original music, covers, vlogs about their daily lives, comedy skits, and more videos about LGBTQ rights.
The couple got married in 2018 and Chrissy also became an important role model by speaking up, and winning a civil lawsuit against her ex-boyfriend, who posted revenge pဝrn online.
Their most famous song is 'Arrest Me' from their album Face Your Fears.
Besides their YouTube channel, the couple has also started an OnlyFans account in 2020 with exclusive videos, vlogs, photos, and more!
If you don't know Ally Hills, maybe you're familiar with her coming out song. Ally has a lot of songs on her channel that pair as comedic relief in any lesbian's life. For your next laugh, try "How To Know If A Girl Is A Lesbian."
Ally also has a lot of reaction videos to all kinds of content and products. The most random stuff sometimes. Like reviewing baby clothes "that should not exist" and "flat earth music." She also has an ongoing series of making drinks from TikTok.
With Ally, you're never quite sure what you'll get. I suppose when you've been on YouTube that long that you have to start getting creative. But one thing is for sure. This lesbian YouTuber is bound to make you laugh.
Want to listen to lesbian songs? Check our list with the best lesbian songs!
Amber's Closet has been around for a long time and her lesbian YouTube channel has done nothing but get better and better.
Where to begin? Amber's channel has a great range of topics, most of which are (you guessed it) lesbian and queer related. One of her segments is simple "storytime" videos, where Amber chats about her life. This includes coming out, mental health, etc.
What I love about this lesbian YouTube channel is that it's another one of the few that isn't afraid to talk about the bedroom. Amber literally has a video on strap etiquette, and that's just not something you can find on any lesbian channel.
In 2020, many (lesbian) hearts were broken when Ingrid Nilsen announced she would stop uploading videos to her YouTube account. For over a decade, Ingrid shared her life on YouTube. Many followers grew up with her online and were so sad to hear the news.
She is definitely one of the OG's on lesbian YouTube and while she isn't sharing new content anymore, there are still so many videos to watch (if you haven't already).
Videos cover topics like fashion, lifestyle, and beauty. Plus, LGBTQ+ topics like being a gay Asian woman and how you know you are gay!
She stopped sharing new videos as she wants to focus on new things and close the YouTube chapter. Now Ingrid runs the artisanal candle company The New Savant, together with her girlfriend Erica.
Fun fact: Ingrid was the YouTuber who started vlogmas! If you don't know what vlogmas is: leading up to Christmas, YouTube creators post a video every day in December. It's the perfect way to see what your favorite YouTubers are doing. And to get ready for the holidays.
Hanna Hart is the brain behind MyHarto and is also one of the OG lesbian YouTubers. For years now, Hanna has been sharing videos on YouTube, and she especially got famous with her show 'My Drunk Kitchen'.
It's a cooking show and comedy series wherein Hanna tries to cook or bake various dishes while drinking. But she also shares many more videos! In her words, if you enjoy puns, cooking, travel, and hugs, you need to tube in.
She briefly dated fellow YouTuber Ingrid Nilsen, but is now married to Ella Mielniczenk.
Do you like funny lesbians?! Check this list with lesbian comedians!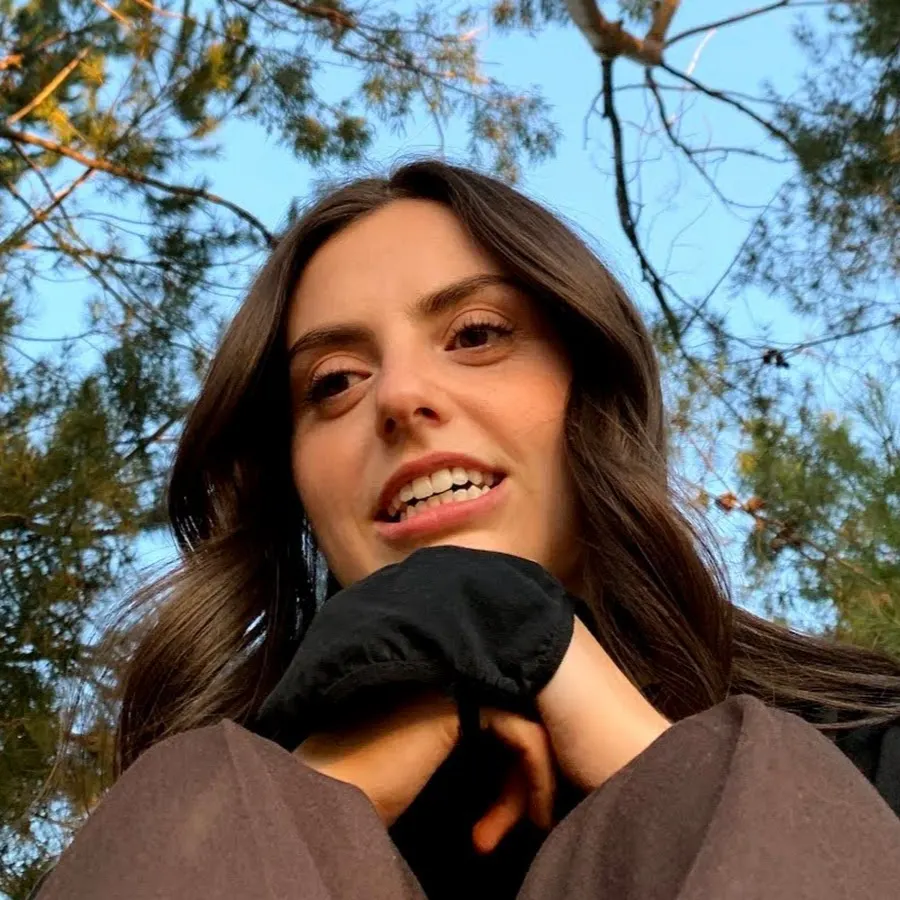 Amy is one of the iconic lesbian YouTubers that you've probably heard of before. As one of the dozen lesbian YouTubers in LA, she frequently gets caught up in the drama.
The one guarantee about every Amy Ordman video is that you're going to laugh. Her videos capture a mix of mock reality TV and lesbian life in LA. In fact, most of her videos are collaborations with other LA lesbian YouTubers. So, if you want to dip into the YouTube personalities of many lesbian YouTubers, Amy's channel is a good place to be.
Some of Amy's best videos are mock-reality TV episodes. A little bit of Amy Ordman improvised comedy is undeniably hilarious. The best ones include "The Real Housewives of West Hollywood" and "The Dramatic Reality of Competitive Cheerleading."
The best part of Amy is that she's not afraid to laugh at herself. This lesbian YouTuber makes me laugh so much because her content is the perfect mix of putting herself on a pedestal whilst roasting herself the entire time.
Another lesbian YouTuber in LA, Cammie Scott is likely a name you recognize. Cammie gained popularity on YouTube when she and her ex-girlfriend, Shannon Beveridge, uploaded content together to Shannon's channel. Since their breakup, Cammie runs her own lesbian lifestyle channel.
Cammie's videos cover a range of lifestyle topics: skincare, haircare, fashion, pets, etc. I consider her somewhat of a poster child for femme lesbians. In fact, she has a "femme lesbian problems" segment on her channel.
Cammie now has another channel, Uneducated Podcast. In these podcast episodes, Cammie attempts to educate herself with expert guests on a range of topics.
Interested in lesbian podcasts? Check this list with the best lesbian podcasts!
Shannon Beveridge, like Cammie, rose to lesbian YouTube popularity when the now-exes began posting videos together. All of their videos still remain on Shannon's account 'nowthisisliving'. But since their breakup in 2016, Shannon has continued posting content to the channel.
Shannon's videos are mostly bite-sized pieces of her life with some queer commentary thrown in. She gives us her coming-out story, her first kiss with a girl, and other lesbian life stories.
This lesbian YouTuber's content is pretty irregular. So when you add Shannon's channel to your watch list, know you won't be getting fresh content often. But all the videos during the Shannon and Cammie era are definitely worth a binge.
Jade Fox is a hilarious Black lesbian YouTuber with sketches, content reviews, lifestyle videos, and more! She is also not afraid to talk about difficult topics. Maybe you recall her video on the racial divide in lesbian YouTubers.
Some of my favorite videos from Jade are her sketches. Most of which are a few years old, but that's the joy of binging content. You get to go through all of it. She has a series of sketch videos specifically about introverts. Any introverts will relate, laugh, and cringe at themselves.
Another great segment from Jade is her "Say What Sunday" bit. In these videos, she talks about tidbits of news from the week. Most of it is celebrity news and most of it is pointless, but Jade's commentary is very entertaining. Every hot take is chuckle-worthy at a minimum.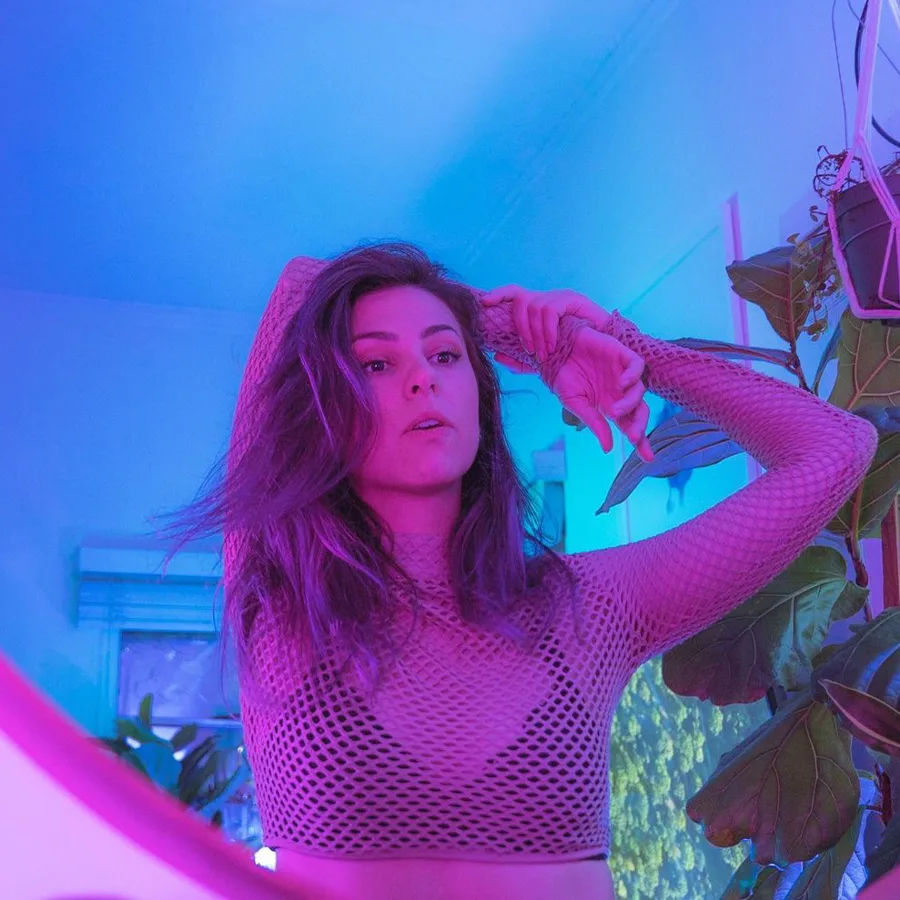 Stevie Boebi has been creating lesbian YouTube content for nearly a decade. Most of her videos are about LGBTQ topics, dating, relationships, etc. And again, Stevie isn't afraid of tackling "taboo" topics. She has a whole series of videos dedicated to "Lesbian ടex 101."
Lately, Stevie's videos feature her British girlfriend, Josie. Now that Stevie has moved from the US to the UK, a lot of her content has to do with adjusting to British culture (or making fun of it). I find this all very amusing as an American who travels to the UK frequently for my partner abroad.
Stevie's channel is also somewhat of a collaboration hub for other lesbian YouTubers. You know how Amy Ordman is nearly a collab channel for all the lesbian YouTubers in LA? Stevie's channel is like that for England.
If you're ever on YouTube, you've probably already heard of Dodie. She has a soft spot in my heart, so I couldn't complete this list without her. Dodie is a sapphic YouTuber who gained popularity with her ukulele. Her singing and songwriting talents have carried her to nearly 2 million subscribers.
Dodie's channel includes indie covers of all your favorite songs along with dozens of original songs. Being the lesbian that I am, my all-time favorite Dodie song is still "she." She didn't sing it at the Cereal KiIIer Café back in 2016 when my girlfriend and I went to see her. Fingers crossed for next February's show I already have tickets to.
After listening to all Dodie's music, you can pop over to her vlogging channel and add all those to your watch list.
Enjoy your next lesbian YouTube binge. Which lesbian YouTuber on this list is your favorite? And who are you most excited to start watching? Let us know in the comments!
Want to chat with us? Find us on Instagram, Facebook, YouTube, TikTok, or comment below!
And make sure to share this lesbian YouTube list with the best lesbian YouTubers with all your friends.
MORE TO READ:
MORE TO READ:
PIN THIS ARTICLE