Are you ready for the best lesbian songs?!
There's nothing like singing along to a song that you love. However, it becomes even more fun if the lyrics are relatable.
You will find the best lesbian songs that don't use heteronormative stuff in this list. And I don't mean songs sung by men that are about women. I mean wlw songs: by women, about loving women.
Lucky for all of us, there are a lot of artists with queer and lesbian songs, indicating that this list with queer female and lesbian music can go on forever.
But I stopped myself and picked the songs that are, if it is up to me, pretty freaking gay.
So if you want to sing along next time, you have to know these 35+ wlw songs by queer and lesbian artists. Or if you're going to impress someone with your knowledge of queer/lesbian music! And no, this list doesn't include Katy Perry's 'I Kissed a Girl' song.
Best Lesbian Songs + WLW Songs
All the wlw and lesbian songs in this list are on the queer female and lesbian playlist I made on Spotify, which you can find at the end of this post!
Enjoy listening to these lesbian songs!
girls – girl in red
Do you listen to girl in red? If you're a queer woman and don't listen to her yet, you better start listening right now.
So when someone asks you that question, you can make it clear to that person that you are gay.
girl in red never shies away from her orientation in her songs, but "girls" is a peak lesbian song.
"They're so pretty it hurts" is one line many queer women can relate to on a deep level.
Because let's be honest: sometimes girls are so pretty it hurts.
Also, this song is a great contender to be one of the new lesbian anthems! So this is one of the lesbian songs and lesbian artists you should check out.
KiIIing My Time – G Flip
G Flip's lesbian songs often consist of cheerful, upbeat instruments, while her lyrics are usually a little sadder because she writes her best songs when she feels the worst.
In "KiIIing My Time," she sings about a girl who kept distracting her from her work. The girl only wanted to stay in bed and be intimate all day. So she couldn't make any music with her around.
G Flip chose her music over the girl. She broke up with her because she wanted to be productive, which seemed like a good choice.
Make Me Feel – Janelle Monáe
Back in 2018, "Make Me Feel" came out. Only a few months before Janelle officially came out as panടexual.
That instantly made the song and music videos an anthem for panടexual and bi-women worldwide.
The music video has bi-lighting.
But the story and setting also resemble bits of Black Mirror's lesbian Netflix show episode "San Junipero," an episode solely focused on the love between two women.
Additionally, Janelle runs back and forth between her female and male love interest, showing the audience that it's okay to love more than one gender.
Wasted Youth – FLETCHER
Although she identifies as part of the LGBTQ+ community, FLETCHER doesn't label herself. She simply can't be missed on this list with queer female and lesbian songs.
She feels that ടexuality is a spectrum, and that's how she feels comfortable expressing herself.
In her song "Wasted Youth," she sings about living your life. She sings about not caring what other people think about who you spend time with or what you do.
FLETCHER has also revealed that the song is about coming to terms with her orientation, which is evident when watching the music video.
In the video, she hangs around and has fun with another woman, lesbian YouTuber Shannon Beveridge. FLETCHER and Shannon were together, but sadly they broke up.
Only a Girl – Gia Woods
Gia Woods, or just Gia, came out to everyone in her lesbian pop song and music video for "Only a Girl." Her parents nor her friends had any idea about her orientation.
She leaves no room for interpretation in her song, especially not with the chorus.
She sings about her first lesbian relationship, which she kept a secret from everyone for years.
After the release of "Only a Girl," there was no turning back for Gia. It became essential for her to be honest in her music about her orientation since she was closeted for such a long time.
Boys Aside – Sofya Wang
As a first-generation Chinese-American, Sofya Wang has unapologetically defied tradition by sharing an authentic version of herself through music.
She is a critical vocal member of the LGBTQ+ community.
Her first single, "Boys Aside," is a refreshing twist on pop music. The song shows a woman how much nicer it can be to be with another woman.
The lesbian music video matches the feel-good energy of the entire song well. Sofya takes a woman away from a guy. After that, we see them in different locations as a couple that is ultimately in love.
She Knows – Hollie Col
Hollie Col is an Australian singer-songwriter whose indie melodies with raw emotion captivate you immediately.
For Hollie, the story of a song is what is most important to her.
"She Knows" is a song that follows typical classic songwriting but with a modern twist.
The lesbian song is a letter to the person who is now with the person you love. She essentially says: "You'll never know her as I do, and she knows it."
The music video for "She Knows" is like a lesbian short film. Hollie tries to get her ex-girlfriend back in all kinds of cute ways.
I won't spoil what happens but let's just say it has a happy ending!
Sofia – Clairo
Clairo's lo-fi electropop combined with her soft voice make it easy to swoon away.
And the fact that she's bi and sings about girls makes everything even better.
Clairo doesn't shy away from her identity. A great song in which she addresses her feelings for women is "Sofia."
This song's inspiration is Clairo's first crush on older women. Women she sees in the media, like Sofia Vergara and Sofia Coppola.
She wrote the song as if she were singing to a woman named Sofia. In doing so, she celebrates loving women as a woman.
And at the same time, she smartly uses the format many heteronormative songs do. To more lesbian love songs!
Girls – Beatrice Eli
You'd think from the title that it's another cute lesbian song about how soft and beautiful girls are.
And well, Beatrice Eli does let us know that she's into girls. In her way: by singing about imagining her head between the girls' legs.
I must say it's refreshing to hear lesbian songs like this.
I can't deny that I've thought of it but never expected to hear this in a song! Thank you, Beatrice Eli.
Girls Like Girls – Hayley Kiyoko
It's a lesbian song you should know. And you should know about the famous lesbian celebrity Hayley Kiyoko! Hayley's "Girls Like Girls" is the perfect lesbian anthem.
She sings about crushing hard on another girl and wanting to be with her on this track—just your typical lesbian pining.
The music video for this song is beautiful, and I'd almost say it's a cinematic masterpiece. It's one of the best lesbian music videos and one of my favorite lesbian songs.
It also shows the raw reality of what could happen when you're a lesbian. However, her lyrics that normalize gay romance are powerful.
"Girls like girls like boys do, nothing new" isn't something you often hear.
And just this line is so empowering for young queer girls worldwide.
Girlfriend – Christine and the Queens
Christine and the Queens has been unapologetically panടexual since she started her career.
Her songs about feminism, gender, and queer culture have raised some eyebrows.
She has gotten extreme reactions to her music by addressing female desires, which shows that sadly there are still too many people who have issues with this.
On "Girlfriend," accompanied by what sounds like 80s music, Chris sings about matching male energy and taking on a more macho persona.
F*ck boy – Baum
Baum uses her platform to sing about queer relationships, orientation, discovery, and social issues.
In "F*ck boy," the bi singer sings that she can be a f*ckboy, just like men are sometimes.
Baum came up with the idea for the song because she doesn't believe women always get feelings. Women don't always fall in love when they hook up.
This song is a big "f**** you" to everyone who says that women can't have casual intimacy.
Baum is with both men and women in the music video, dancing, playing games, and lying around to show that she's bi.
When It's Right – Alyson Stoner
In 2018, Alyson Stoner released "When It's Right," her coming-out song.
The release of the song came with a letter in Teen Vogue. In the letter, Alyson explains the music and how she fell in love with a woman for the first time.
In the letter and the song, she explains how this woman completely changed her life for the better.
"When It's Right" is a powerful lesbian song that can help people struggling with their orientation.
Don't push yourself on trying to find out what you're feeling. You'll know when the time is right.
Come to My Window – Melissa Etheridge
"Come to My Window" was the first song released after Melissa came out.
In the song, she describes the intense love for another person. And that she would do anything just to see this person happy.
Melissa said that the lyrics weren't specifically gay. "I don't care what they think. I don't care what they say. What do they know about this love anyway?" The lyrics resonated with the gays and made this song a lesbian anthem.
Melissa Etheridge is the oldest famous lesbian singer on this list, so check out her lesbian songs and listen to her lesbian stories.
Strangers – Halsey ft. Lauren Jauregui
Halsey has been open about being bi since she rose to fame in 2015. Lauren Jauregui came out as bi the following year in 2016.
These two are the perfect duo to sing "Strangers." Halsey specifically asked Lauren to sing it with her since the two are both mainstream pop singers.
In "Strangers," the two sing about what it's like to no longer care about someone. And to feel utterly numb about them now. They use female pronouns instead of the usual male pronouns.
Fun fact: this was the first song in which Halsey used female pronouns to address a lover.
She Keeps Me Warm – Mary Lambert
If you don't know this lesbian song, you will probably recognize part of it from "Same Love," a song Mary made with Macklemore and Ryan Lewis in 2012.
People loved her vocals on the track and wanted to hear more. After many requests, Mary released "She Keeps Me Warm" a year later.
This lesbian love song, accompanied by an adorable lesbian music video, is about how beautiful it is to be in love with another woman and that being gay is not a choice.
Mary sings: "I can't change, even if I tried." Again, this is a powerful message for people struggling with their identities.
It's one of my favorite lesbian songs!
Side Effects – Carlie Hanson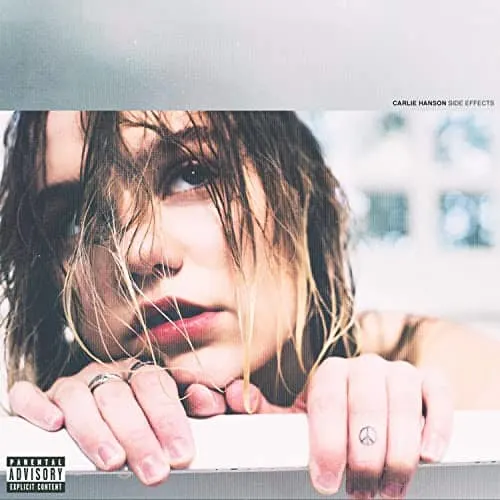 Carlie Hanson has been using her platform to speak about important issues such as mental health and the LGBTQ+ community ever since she started making music.
Since she doesn't label herself, many of her songs don't use any specific pronouns. Not labeling is excellent because, in that way, really anyone can relate to the messages of her songs.
In "Side Effects," she sings about her realization of having feelings for someone. A person she was only with for a casual, no strings attached, relationship.
She is frustrated because she didn't want it to happen, but now she can't stop it.
Honey – 070 Shake
070 Shake has always used female pronouns to address her lovers and does so in "Honey," too. It is a collaboration with Ralphy River and Hack & Tree.
This lesbian song lasts almost a whopping 7 minutes! 070 Shake describes what it's like to have broken up when you still have feelings for your ex.
She still misses her and no longer enjoys doing the things that the two did together. She even asks for another chance or a last dance.
Guess we've all been there too.
Honey – Kehlani
070 Shake is not the only one who sings about girls being like honey because Kehlani does too!
Kehlani has never hidden her queer identity, but before "Honey," she never addressed this in her songs.
On this stripped-down acoustic song released in 2017, Kehlani sings about her adoration for her female lover.
Her confidence in her fluidity mainly inspired "Honey" and the fact that she wanted her music to represent her actual life.
In 2021, Kehlani came out as a lesbian.
Headaches – Raveena
Now, I know that Raveena also has a song called "Honey," but I didn't want to make it too confusing nor state that all queer women and their lesbian songs compare beautiful women to sweet things.
In "Headaches," Raveena sings about the heartbreak she experienced with another woman, which we also see in the lesbian music video.
At first, we see a female couple who look totally in love, but quickly things turn sour, and it seems like the two have broken up.
What is left is Raveena reminiscing about their lesbian love story and beautiful moments together.
Her Too – Matilda
Norwegian singer Matilda might not be famous in other countries, but she's already made a name for herself in Norway.
With her first single in 2013, she found immediate success.
Since the beginning of her career, she has been an out lesbian and is not afraid to write lesbian songs and wlw songs. Ones that use female pronouns to address lovers.
In "Her Too," Matilda struggles with her feelings. She has broken up with her girlfriend and has already found a new girl, but realizes she's still not over her ex and doesn't know what to do.
It seems that lesbian songs and heartbreaks go hand in hand.
Sing to Her – Kodie Shane
Kodie Shane is another female artist redefining the hip-hop genre and how people within it think about the LGBTQ+ community.
She even calls herself a generation-defining artist, especially for younger girls.
In the lesbian rap song "Sing to Her," Kodie sings about her rocky but passionate relationship, which we see in the lesbian music video for the song.
She and her girlfriend are fighting over breakfast, after which her girlfriend packs her bags and walks out the door.
Kodie raps that her girlfriend will eventually come back to her and that she can't take back the past and what she's done, but she would never lie about her love.
I Know A Place – MUNA
Queer pop trio Muna made a celebratory queer song while tackling serious issues with "I Know a Place."
In the song, the three sing about the safe spaces we can find where we can dance with our friends and other individuals like us.
However, outside these spaces, many of us still can't feel safe, which is what they also corporate into their lyrics.
A message of safety and nonviolence was also used in their music video.
Vanilla Sundae – Emily Burns ft. Olivia Nelson
Emily Burns is one to watch.
After playing various music festivals in Europe and being the receptionist at the famous Abbey Road Studios for years, she's slowly taken over the U.K. queer music scene.
For her, dating is one of the main inspirations for her lesbian songs.
With Olivia Nelson, she has produced a beautiful lesbian duet about not wanting to let go of a lover.
The acoustic guitar and their soft voices give you that feeling of not wanting to leave the bed, and I think that was what they were going for.
What's It Gonna Be? – Shura
Lesbian singer Shura is very good at hitting right where it hurts.
In "What's It Gonna Be?" she sings about having a crush on someone and building a connection, but in the end, realizing that maybe nothing is going to happen between the two of you.
The music video for the song is the typical high school story with all the archetypes, but this time it's a little gay.
The story is about Shura and her male friend, who both think they have a connection with someone from the opposite gender.
However, when the two team up to make contact and become friends with their crushes, they realize they're gay and in love with them.
Shura also edited the music video into a trailer for a lesbian movie, and I would most definitely watch that!
Pussy is God – King Princess
If you just read the title of King Princess's song and don't give "Pussy is God" a listen, you probably would not expect the rest of the song to sound like it does.
Even though this lesbian song has a pretty explicit title, the rest of the song is pretty sweet.
She drops the words "extra special" and calls her lover her "number one," plus many other positive words.
Essentially, she can't stop talking about how fantastic her lover is.
I love how explicit the title is because it gives no room for ambiguity on what King Princess means.
Cherry – Rina Sawayama
Rina Sawayama has been around since 2013, but she didn't come out publicly as panടexual until 2018 when she released her song "Cherry."
In "Cherry," she sings about encountering a girl on the tube in London, after which she feels different and realizes that she might be into women as well.
The song then goes on about internalized biphobia and shame.
By releasing the song, she wanted to fight against her internal biphobia, which is something she still struggles with herself now and then too.
Closer – Tegan & Sara
Tegan & Sara have been around for a long time and have become lesbian household names.
Many will probably recognize the lesbian song "Closer" from the new lesbian show The L Word Generation Q.
The two lesbian twins also play in some lesbian scenes of The L Word's original.
"Closer" is about being physical, but not only in that sense, which the music video depicts. In the music video, we see couples of all genders and orientations doing each other's makeup and then coming together to play games and cuddling in blanket forts.
This depiction of queer friendship shows that love and being physical exist romantically or intimately and in a broader sense.
Besides "Closer," check more lesbian songs by Tegan & Sara!
She – dodie
Bi singer dodie has been open about her orientation since 2014 and often sings songs about being in love with women like she does in "She."
In this acoustic song, she sings about what it's like to fall in love with a friend, maybe even a best friend.
She says how fantastic everything about her is and mentions she would never be able to say anything.
The entire song is lovely but also sad.
Many of us probably know this feeling, and even though it sucks, it's also pretty cool that we now live in a time where we have lesbian songs that address these problems.
ExpIosion – Zolita
Zolita tackles the same issue as dodie in her song "ExpIosion." However, in Zolita's case, her relationship with her best friend did turn into something more.
She has stated that her best friend loved her as a person and didn't want to lose her, so she tried to love her back.
The two tried to date, but unfortunately, it didn't work out. Afterward, Zolita wrote "ExpIosion" to express her feelings.
The story is worked into her lesbian music video as well.
BIG – Young M.A
Over the last few years, the hip-hop community has become more accepting of LGBTQ+ artists, and Young M.A is an excellent example.
The rapper has always felt comfortable with her orientation growing up in New York City. She doesn't hesitate from it in her songs, either.
In her single "BIG," she raps about wealth and women like many men in her industry would do, too, while keeping her style. We see this back in her music videos too.
Women often twerk in bikinis in or near a pool, with Young M.A hanging around with her friends.
No H8ro – Lionstorm
Dutch queer/lesbian rap duo Lionstorm released their first single, "No H8ro," in the summer of 2019.
Besides the song's title, the explicit lyrics of the lesbian rap song clearly state that the two aren't straight, something they wanted to make clear from the start.
In the song, the two rap about being intimate with women the same way their male counterparts are. However, the two also shine a light on the difficulties of being a lesbian.
"Ruzie met die sukkels als ik nee gooi. Als je wist hoe het is om hand in hand met angst te leven" translates to fighting with the idiots when I tell them no. If you only knew what it's like to always live in fear.
Like You – Asiahn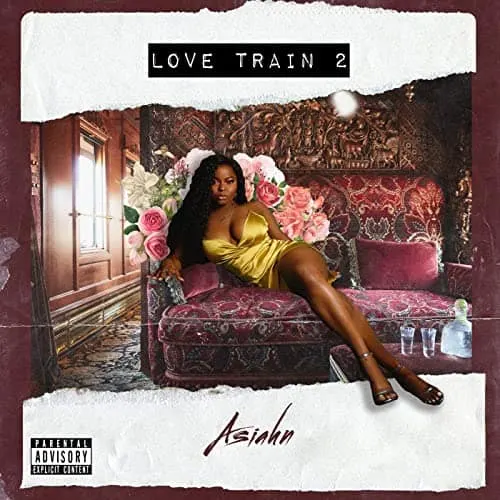 Asiahn uses her empowering female perspective to write her lesbian songs.
"Like You" is about mixed emotions and feelings. Asiahn said it's about realizing you need to reevaluate your current relationship when you meet someone new.
You might think it's going well, but when you realize you have a real connection with that new person, you know something is off.
We see this story played out in her lesbian music video as well.
Asiahn fights with her girlfriend, after which she leaves for the club. She meets many beautiful women there and feels conflicted about what to do.
All I Want Is to Be Your Girl – Holly Miranda
Holly Miranda left a strictly religious family to make music and be herself as a lesbian. Because of her sheltered religious upbringing, she doesn't want to hide her orientation.
Even though she says that plays little part in her lesbian songs, she does use female pronouns when singing about love.
"All I Want Is To Be Your Girl" is a mix of a lesbian country song with some pop music. The song needs little explanation because the title already does so.
Holly sings about being in love and wanting to be that specific person's girlfriend.
Her – Dizzy Fae
Dizzy Fae knew she wasn't straight since daycare. She never had a big coming-out conversation with her mom and has always felt she was the "other" in her town.
She wasn't nervous about releasing "Her," her first song about falling in love with another woman.
The music video for the song shows a sensual dance between her and another woman.
Dizzy also knew that everyone would be able to relate to the song, regardless of their orientation. And she's right. It's easy to connect to this synth song with her ethereal voice.
Cherry – Hayley Kiyoko & FLETCHER
I'm ending this lesbian songs list with a song by Hayley Kiyoko and FLETCHER! The two amazing queer singers partnered together (lesbian dreams sometimes come true) to create this fun, flirty, and energetic song.
Yes, the two are already on this list with another song, but this new lesbian song couldn't be missed either.
For weeks, both FLETCHER and Hayley Kiyoko posted sneak peeks and snippets about the song on lesbian TikTok. And at the end of 2021, it finally came out, including a flirty lesbian music video.
The song and music video tell the story of an innocent lesbian love triangle between 'Cherry, Hayley, and Cari.'
Listen to the lesbian songs playlist
Enjoy listening to these best lesbian songs and wlw songs! What's your favorite lesbian song?
And should we add more songs? Songs of Indigo Girls, for example? Or "Constant Craving," sung by K.D. Lang?
We would love to know! Find us on Instagram, Facebook, YouTube, or comment below!
And don't forget to share this list of lesbian songs with your friends!
MORE TO READ:
PIN THIS ARTICLE