Are you looking for the best lesbian quotes for your girlfriend? Or are you LGBTQ+ and are looking for some inspirational queer quotes to add more rainbows and glitter to your life?
Then you've come to the right place! This article is a bundle of our very favorite LGBTQ quotes.
From romantic lesbian love quotes (aka WLW quotes) to love is love is love quotes (cause love is universal!) to cute lesbian quotes for her/them (your girlfriend, joyfriend, significant other, your babe) to pride quotes, to empower you as the beautiful LGBTQ person you are!
So yes, this is a big blog post. It's a lot of quotes. Ranging from very cheesy to light & funny to deep & meaningful.
Feel free to pin the images in this article on Pinterest or save the post via the buttons in the bottom right! So you can revisit this article for a later time, when you're in need of more quotes!
You might want to use these lesbian quotes and sayings for Instagram captions and that's really a great idea! On our account we often share a quote that resonates with us and then extend the caption by writing how exactly that quote relates to us.
And sometimes, quotes obviously speak for itself! Without further ado, let's dive into the best lesbian quotes!
If you have any quotes to add, please comment below, we're always excited to hear your input.
Lesbian Love Quotes + WLW Quotes
You gotta love lesbian love! And other women loving women (WLW) relationships. We kick off this list with quotes for lesbian love.
Quotes about romantic lesbian love, and quotes about loving women. But also quotes by lesbians!
How am I supposed to live, laugh, lesbian in these conditions?" – Liz Bertorelli
"A day without lesbians is like a day without sunshine."
"She is made up of depths even the ocean couldn't fathom." – Jessica Katoff
"My prince charming is a princess."
"You had to be willing to fight in order for a love story to last a life time." – Cristina Marrero
"Cut the ending. Revise the script. The man of her dreams is a girl." – Julie Anne Peters
"I know a girl, she puts the color inside my world."
"It is not a matter of choosing girls over boys; it's choosing happiness over society."
"We will be everything that we'd ever need." – Hayley Kiyoko
Read our article with the best lesbian artists for more inspiration!
"The more boys I meet, the more I realize that yeah, I'm for sure a lesbian."
But the true feminist deals out of a lesbian consciousness whether or not she ever sleeps with women." – Audre Lorde
"Her smile had stolen my heart from the stars." – Atticus
"She didn't look like art, she was art."
"She's My Paradise" – Seefari
"No one has imagined us. We want to live like trees, sycamores blazing through the sulfuric air, dappled with scars, still exuberantly budding, our animal passion rooted in the city." – Adrienne Rich
"I'm not a lesbian, but my girlfriend is."
Is it your first time in a lesbian relationship? Read our article with lesbian relationship advice, by experts!
"She's the flower I had never seen before, and found a home in me in places I'd never known before." – Pierre Jeanty
"Every day I can't believe it. It's such a joy to have such a great lady, and the beauty of freedom reveals itself to me in a time-release fashion." – Chely Wright
"We are both 'the girl' in the relationship. That's kinda the point." – unknown
"She is a mess but she is a masterpiece." – L.z.
"I look at her and wonder, out of all the faces in the world, how did I find one that was so perfect for me." – Atticus
"I'm the girl you'd d i e for."
"Staring at her and thinking, 'How did a girl like her end up with a girl like me?'" – Chaz Bono
"I just want to make this girl the happiest she's ever been."
"To me, beauty is natural beauty. If you're naturally yourself, you're beautiful." – Young M.A.
"You wanna be friends forever. I can think of something better."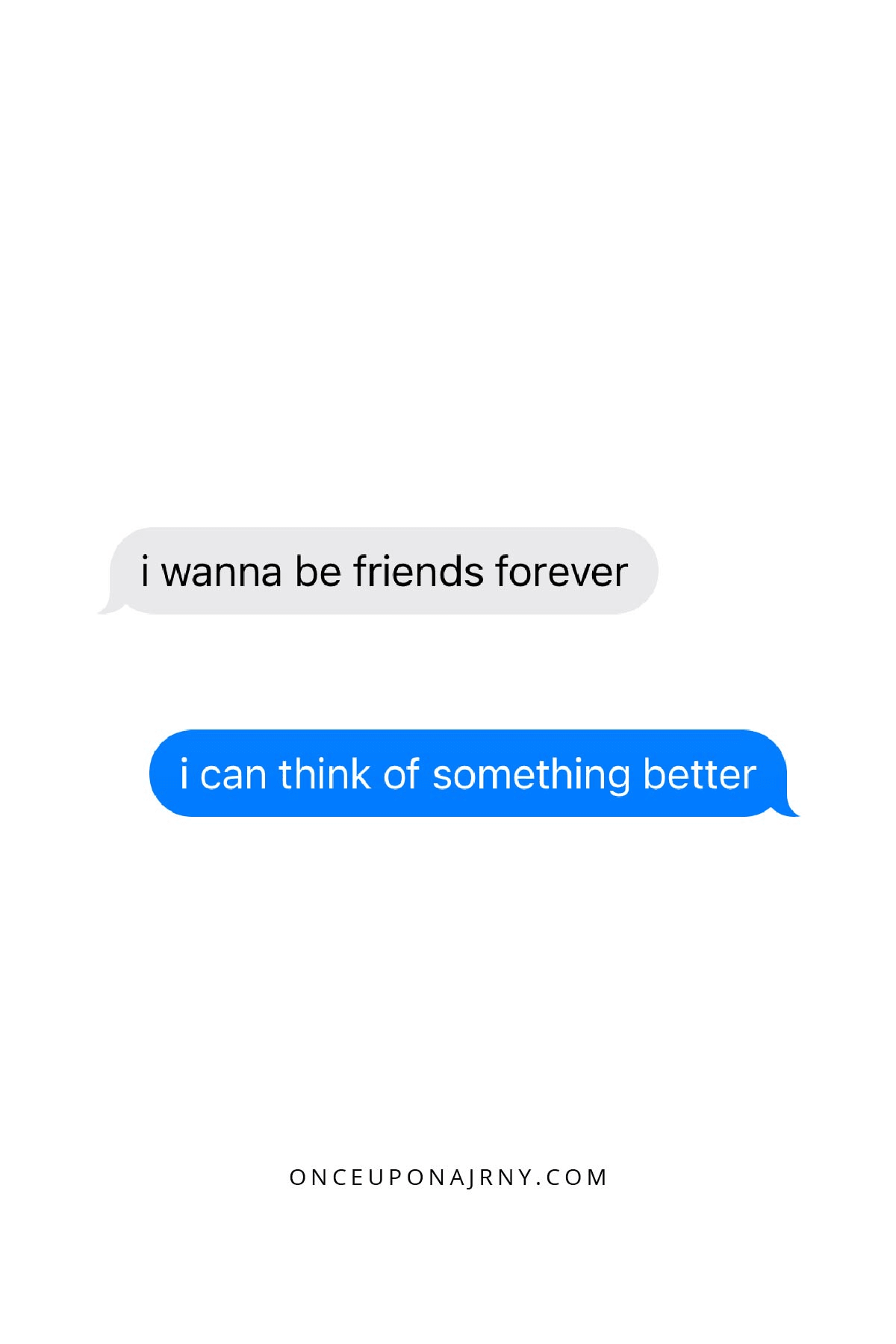 "Who wears the pants in our lesbian relationship? We prefer it when neither of us are wearing pants." – Wanda Sykes
"Asking who's the man and who's the woman in a [gay] relationship is like asking which chopstick is the fork." – Ellen Degeneres
"I like girls in a gay way."
"I [am] a lesbian because of women, because women are beautiful, strong and compassionate." – Rita Mae Brown
"She's my role model, my traveling companion, my most reliable source of light, my fortitude." – Elizabeth Gilbert
"I'd never fallen in love with a woman. But when I did, it didn't seem so strange." – Cynthia Nixon
"Being a lesbian means I have the opportunity to love what is uncommon, and I'm okay with that. I do not cry myself to sleep or am upset by the life that I lead because of whom I care about. Because I accept the fact that it is simply love." – Jenna Anne
"Women love women better than men can."
"I didn't know how to not be with her." – Tig Notaro
Tig Notaro is on our list with the best lesbian comedians!
"Instead of disappearing, she makes me feel reappeared. Reimagined. Her touch shapes me, draws out the boldness that had been hiding in my core." – Natasha Ngan
"When she lowers her eyes, she seems to hold all the beauty in the world between her eyelids; when she raises them, I see only myself in her gaze." – Natalie Clifford Barney
"I wasn't looking for love but she found me."
"Her heart was wild, but I didn't want to catch it, I wanted to run with it, to set me free." – Atticus
"It's everything about her that I love: her intelligence, her ambition, her talent, her sense of humor, her dependability, her kindness." – Kristen Zimmer
"I kissed a girl and the whole world melted away."
"I named both of her eyes Forever, and Please Don't Go." – Mary Lambert
"She loves me for the way I never leave her and I love her for the thousand secret ways she makes me stay." – Michael Xavier
"Someone, I tell you, will remember us, even in another time." – Sappho
"All I want is to lie in her arms. To wrap myself around her and hold her tight. I want to look into her eyes and see how much she loves me; to smile at her and make sure she knows how much I love her."
"There's moonlight in her eyes and stars that rest upon her lips. Constellations fall for her after the sunlight dips. Enveloped in inky waves she sings a lullaby, that drifts across the misty air and wakes the morning sky." – Ellis Nightingale
"You are the girl that I've been dreaming of ever since I was a little girl" – Black Kids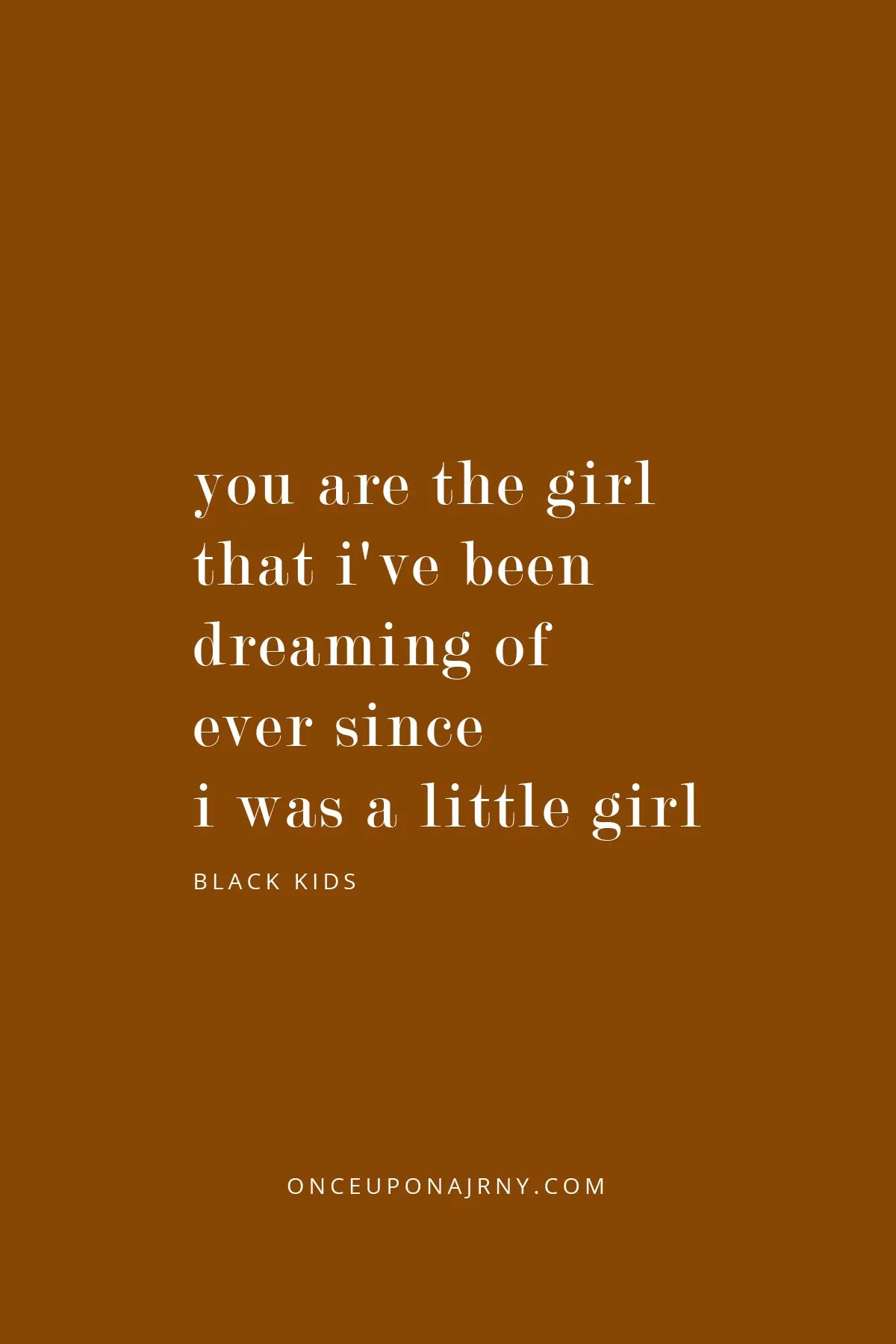 "To love another woman is to streak naked across the sky, swallow the sun in one bite, and live aflame. To love another woman is to look at yourself in the mirror and determine that you are worthy of the galaxy and its fury." – Gabby Rivera
"Her eyes stole my heart, her smile gave me life, her presentce made me high, her touch left me breathless." – Perry
"Without warning as a whirlwind swoops on an oak. Love shakes my heart." – Sappho
"I love neck kisses, lip biting, and slow makeout sessions." – Erika Linder
"Every woman deserves a woman that can make her heart forget that it was ever broken."
Love is love is love lesbian quotes
Love is love. We know that. But writers, poets, and other quote-makers know that too. Many quotes that are about love, are relatable to any couple, throuple, romantically linked people.
The following quotes are about that universal love. These love is love quotes showcase exactly what love is: it's genderless, it's borderless, it's beautiful!
"Love is the whole thing. We are only pieces." – Rumi
"A life without love is like a year without summer." – Swedish proverb
"You always gain by giving love." – Reese Witherspoon
"Love has no gender." – Abhijit Naskar
"Love is a choice you make from moment to moment." – Barbara de Angelis
"The power of love is that it sees all people." – DaShanne Stokes
"Together is my favorite place to be."
"Love, having no geography, knows no boundaries: weight and sink it deep, no matter, it will rise and find the surface." – Truman Capote
"Love always wins."
"True love is finding your soulmate in your best friend." – Faye Hall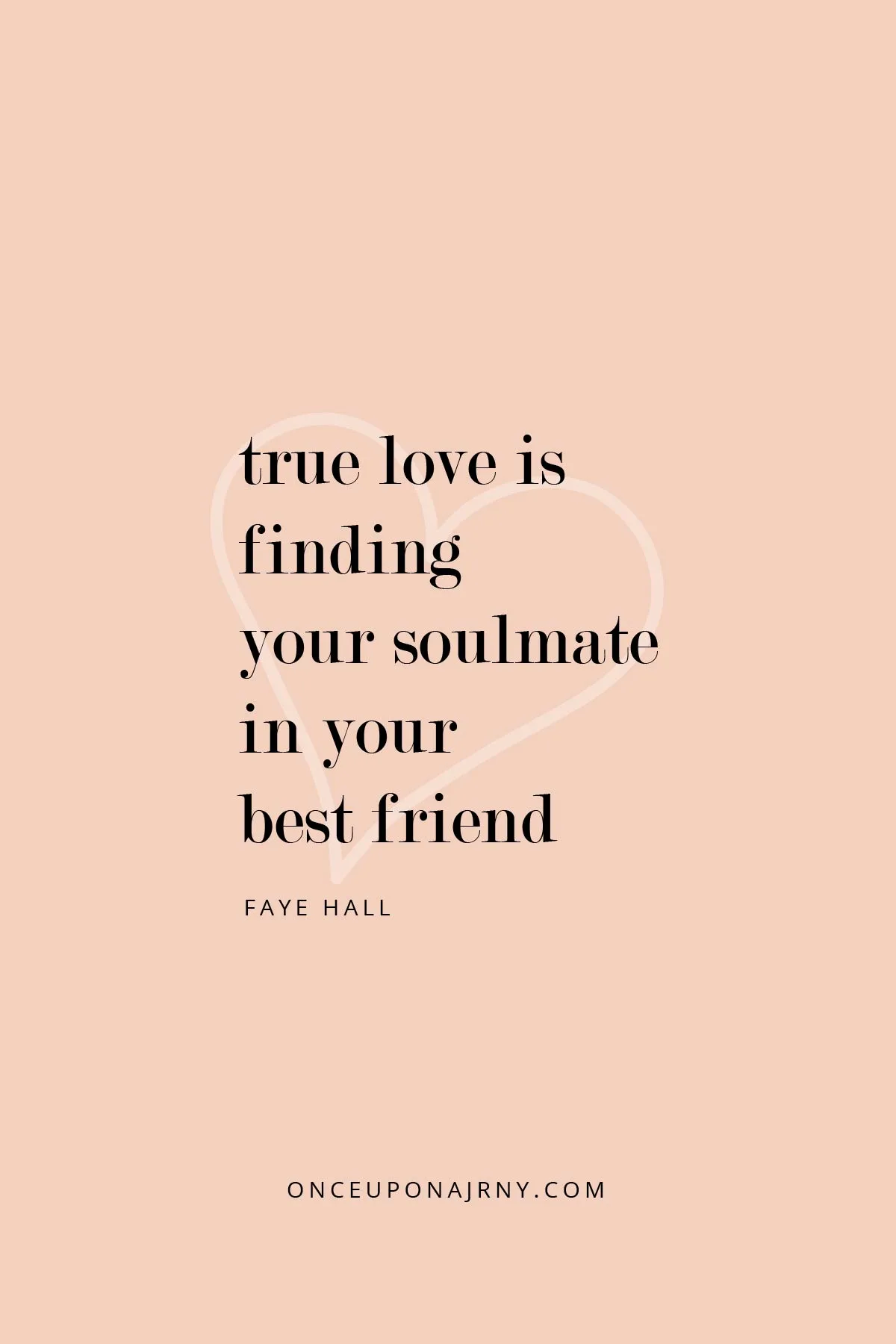 "I don't want to be cheesy and say you complete me because, well, you don't. I don't think anyone needs to be 'completed' by another person. I'm perfectly fine on my own. But I'm not going to lie to you – you definitely fill in some empty spaces. And I'm really grateful for that."
"It can only be true love when you enable your other half to be better, to be the person they're destined to be." – Michelle Yeoh
"Where there is love, there is life" – Mahatma Gandhi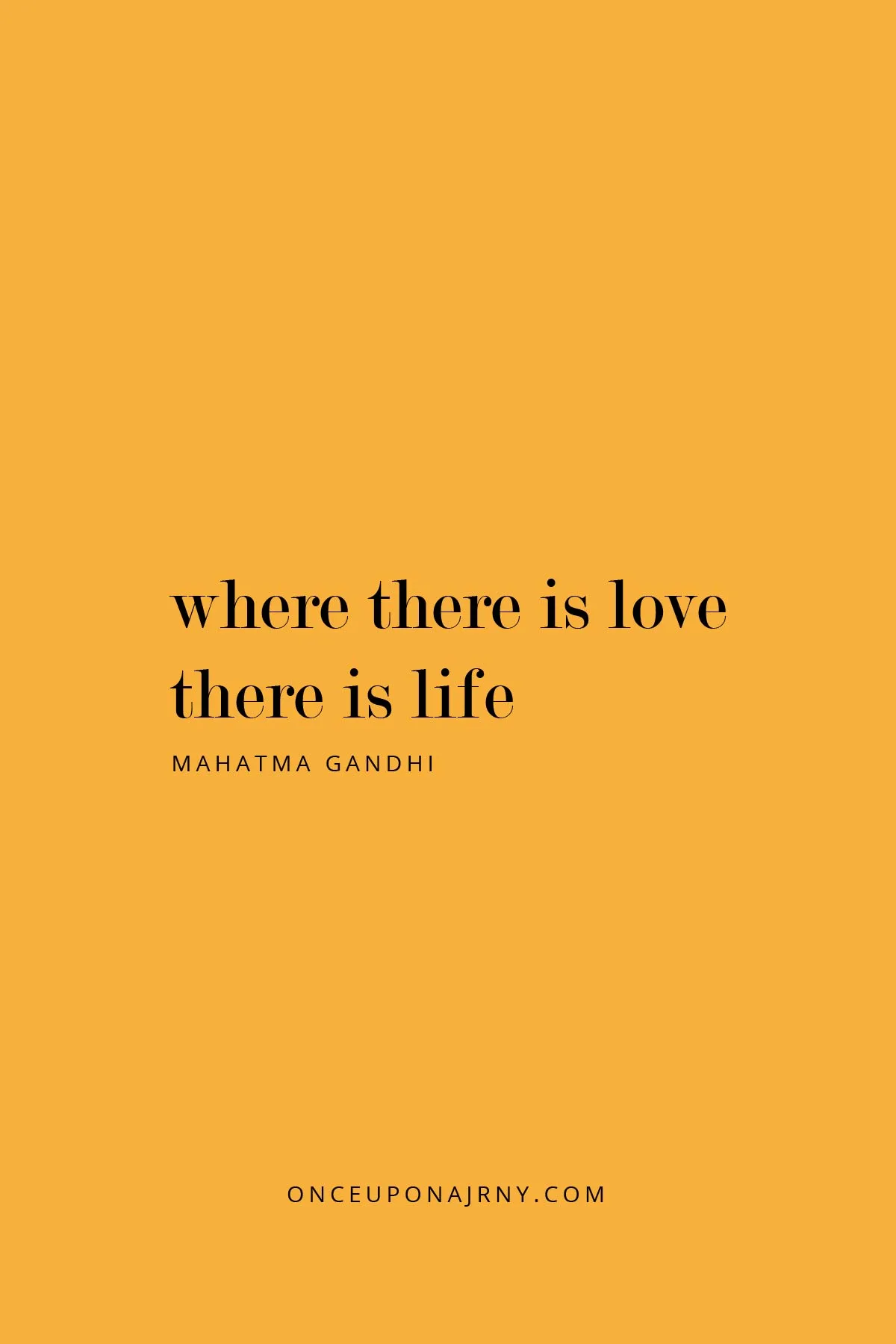 "Life is too short to ignore love."
"Love me when I least deserve it, because that is when I need it the most." – Swedish proverb
"The first moment we met. It was… Not love at first sight exactly, but familiarity. Like: oh, hello, it's you. It's going to be you."
"When someone else's happiness is your happiness, that is love." – Lana del Rey
"Romance is thinking about your significant other, when you are supposed to be thinking about something else." – Nicholas Sparks
"Never love anybody who treats you like you're ordinary." – Oscar Wilde
"Love recognizes no barriers. It jumps hurdles, leaps fences, penetrates walls to arrive at its destination full of hope." – Maya Angelou
"Find someone who makes you laugh, allows you to be silly & be yourself, loves you when you're at your best but loves you more when you're not, kisses or touches you for no reason, looks at you in a way only you know what they're thinking and communicates with you in away your never afraid to share yourself." – Michelle Morse
"The chance to love and be loved exists no matter where you are." – Oprah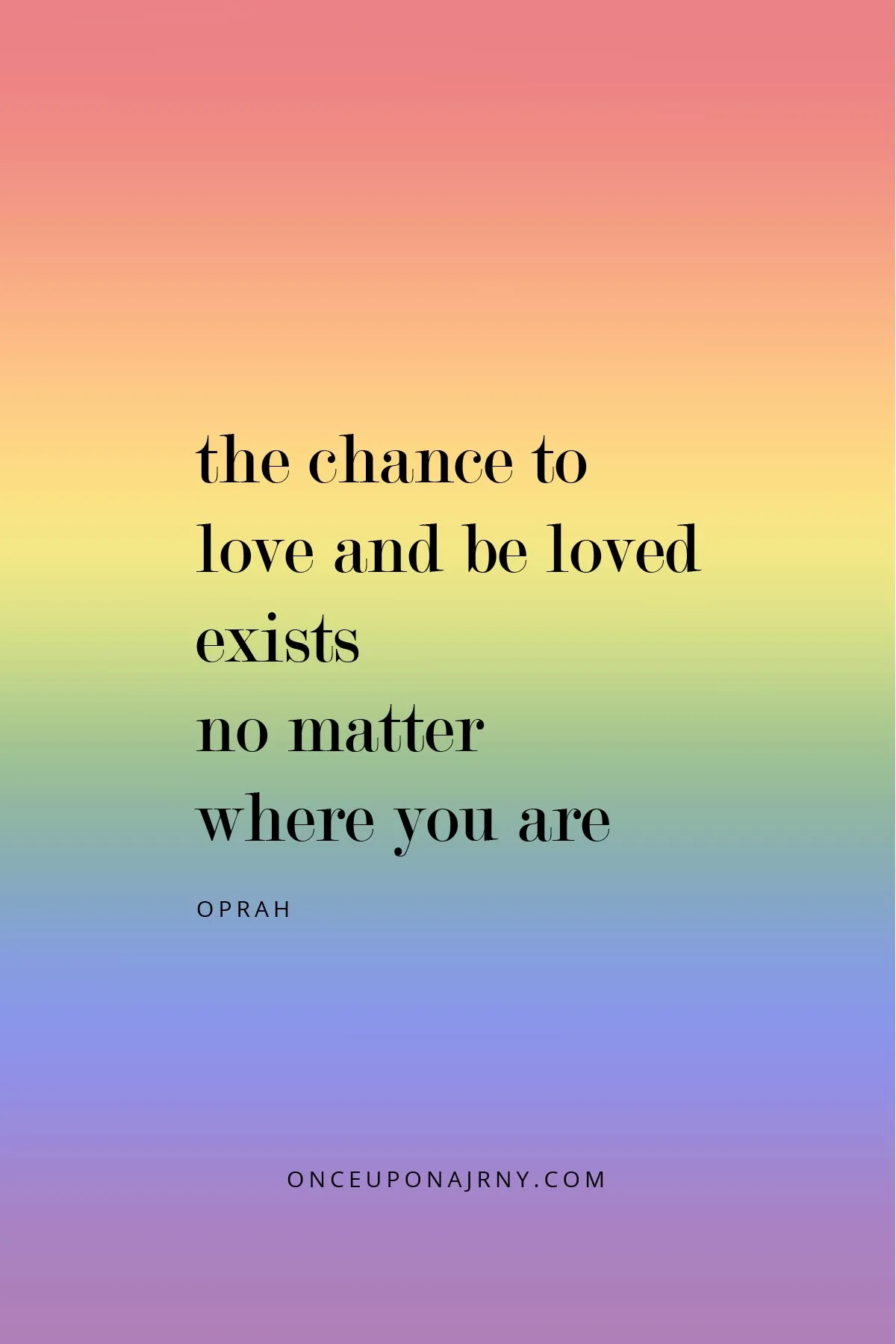 "To love is so startling it leaves little time for anything else." – Emily Dickinson
"Love does not dominate; it cultivates." – Johann Wolfgang von Goethe
"Being deeply loved by someone gives you strength, while loving someone deeply gives you courage." – Lao Tzu
"Love doesn't need to be perfect, it just needs to be true."
"Love isn't perfect. It isn't a fairy tale or a storybook, and it doesn't always come easy. Love is overcoming obstacles, facing challenges, fighting to be together, holding on and never letting go."
"You know you're in love when you can't fall asleep because the reality is finally better than your dreams." – Dr. Seuss
Cute Lesbian Quotes For Her / Them
Are you looking for cute lesbian quotes for your girlfriend or joyfriend? We got you! Here are some of our favorite quotes that you can share directly.
Get ready for more cheesy – and scroll further if you've had enough cheesiness and want to move on to rainbow + pride quotes!
Haven't found your dream partner yet? Check out our article with the best FREE lesbian dating apps!
"You're the best thing that ever happened to me."
"In your eyes I see myself become what I always dreamed I could be." – Isabel Miller
"I want to wake up with you all my life."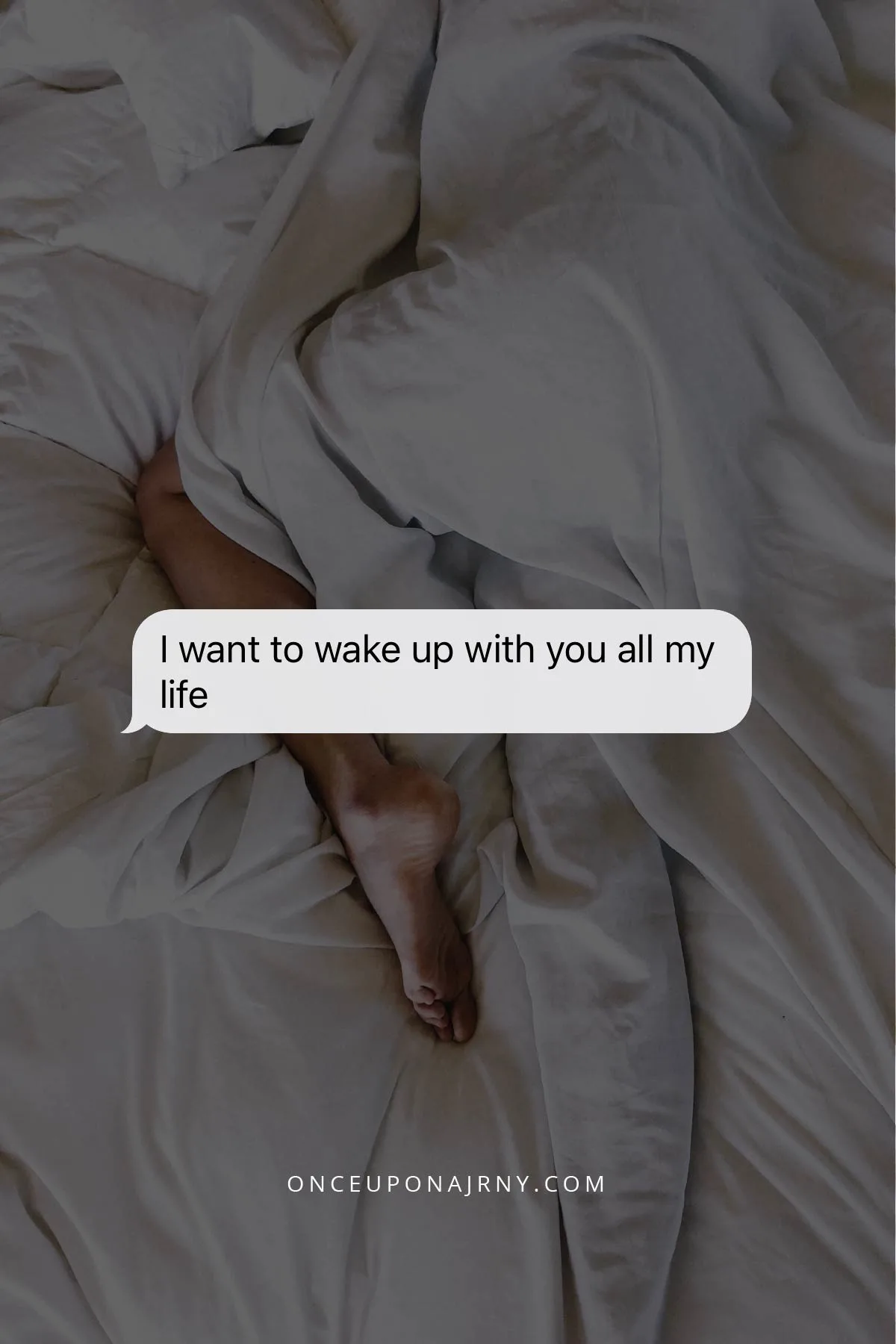 "There's something about you, and I'm finding it impossible to stay away. Whenever you're near, 'I love you' is all I want to say." – Francine Chiar
"You make me believe in 'forever'."
"You are my forever and always."
"I want to be with someone who, ten years from now, still makes my heart jump when I hear her[/their] key in the door. And that someone is you." – I Can't Think Straight
"Saw your face, heard your name, gotta get with you." – Hayley Kiyoko
"My weakness was chocolate, but now it's you."
"And suddenly all the love songs were about you." – Dee Deck
"My favorite place? In your arms."
"I fell in love the way you fall asleep; slowly, and then all at once." – John Green
"It's you. It's always been you."
"You bring out the parts of me I thought I'd lost." – iamdxddy
"Your eyes stole all my words away."
"I don't wanna be your friend, I wanna kiss your lips." – girl in red
Looking for more queer music? We got you covered! Read about the best lesbian songs!
"Loved you then, love you still, always have, always will."
"I love you right up to the moon and back." – Guess How Much I Love You
"How are you not sick of me? Because you're my future."
"If your love were a grain of sand, mine would be a universe of beaches." – The Princess Bride
"I wish I could turn back the clock. I'd find you sooner and love you longer."
"You have bewitched me, body and soul, and I love, I love, I love you. I never wish to be parted from you from this day on." – Pride and Prejudice
"Whatever happens tomorrow, or for the rest of my life, I'm happy now… because I love you." – Groundhog Day
"For all the things my hands have held, the best by far is you." – Andrew McMahon
"You should know how great things were before you. Even so, they're better still today. I can't think of who I was before you ruined everything in the nicest way." – Jonathan Coulton
"You think you're one of millions, but you're one in a million to me." – Brad Paisley
"If I had to dream up the perfect woman, she wouldn't even come close to you." ­- Boy Meets World
"You make me happier than I ever thought I could be and if you let me, I will spend the rest of my life trying to make you feel the same way." – Friends
"When they ask me what I liked the best, I'll tell them, it was you." – City of Angels
"It was love at first sight, at last sight, at ever and ever sight." ­- Vladimir Nabokov
"Look at the stars. Look how they shine for you."
"For you see, each day I love you more, today more than yesterday and less than tomorrow." – Rosemonde Gerard
"I'll always love you like it's the beginning."
"All my better days are the ones spent with you." – Perry poetry
"Each time you happen to me all over again." – Edith Wharton
"I crown you the Queen of my heart."
"Kissing you is my favorite hobby. Holding you is my favorite pastime."
"You may not be perfect, you are flawed like all humans. But you are perfect to me and that's all that matters."
"So tell me why my gods look like you." – King Princess
"You're the ultimate high that I'm tripping on. You're the edge of the cliff that I'm hanging on." – Fletcher
"Time and time again I have to pinch myself when I see you next to me. You are my dream come true."
"If I had a flower for every time I thought of you, I could walk in my garden forever."
"Lying in your loving arms is heaven on earth."
"For once in my life, I don't have to try to be happy. When I'm with you, it just happens."
"I don't want to be your favorite or your best. I want to be your only and forget the rest."
"She was made of magic, that only I could see." – Atticus
"I am absolutely, definitely, positively, unquestionably, beyond any doubt, in love with you."
"Thinking of you keeps me awake. Dreaming of you keeps me asleep. Being with you keeps me alive."
"I look at you and see the rest of my life in front of my eyes."
"I saw that you were perfect, and so I loved you. Then I saw that you were not perfect and I loved you even more." – Angelita Lim
"If you live to be a hundred, I want to live to be a hundred minus one day so I never have to live without you." – Winnie the Pooh
"Every single day with you is a dream."
"Your love is like a waterfall, running wild and free." – Chris Tomlin
"All of me loves all of you" – John Legend
Not enough cute lesbian love quotes? Read these real life lesbian proposal stories!
QUEER QUOTES
Okay, enough with the cheese! Let's get to the inspiring and empowering queer quotes! We love being queer. We love that young people are queerer than ever.
And we love that fluidity is everywhere. To many people, labels, also within the LGBTQ community, are really important. But there are also many people who want to have the option to live without them!
While some of these quotes are obviously funny, there are some that are serious too. Because we still live in a world where we aren't free to choose no labels. But change is coming!
"I'd fight for you no matter how hard the battle is."
"Let's get one thing straight; I'm not."
"Queer (noun) a word used to describe fabulous people worldwide." – dictionary quote
"I have too much imagination to just be one gender." – Erika Linder
"The single best thing about coming out of the closet is that nobody can insult you by telling you what you've just told them." – Rachel Maddow
"All for love and love for all."
"I'm f*cking gold, but you prefer silver and that's okay."
"Being straight was my phase."
"In a world full of roses be a sunflower."
"Baby I was born this way." – Lady Gaga
"The future is queer."
"Gender is not sane. It's not sane to call a rainbow black and white." – Kate Bornstein
"Love is too beautiful to be hidden in a closet."
"Every flower blooms in its own time." – Ken Petti
"If being queer was a choice, I'd be queerer."
"For there is always light, if only we're brave enough to see it." – Amanda Gorman
"Life is too short to ignore love."
"I can't even think straight."
"I am a froot loop in a world of Cheerios."
"One day we won't have to come out we will just say we're in love and that's all that will matter."
"Don't ever be afraid to show your true colors."
"There's nothing wrong with you, there's a lot wrong with the world you live in." – Chris Colfer
"If I could have chosen to be gay or straight, I think I would have simply chosen to be happy." – Kevin Kindwell
"Why fit in when you were born to stand out." – Dr. Seuss
"Dare to be different."
"I may be no better. But at least I am different." – Jean-Jacques Rousseau
"The things that make us different, those are our superpowers." – Lena Waithe
Lena Waithe is awesome to follow on Instagram, but please also check out these lesbian celebrities to follow!
"My love for you doesn't need anyone's approval."
"You who judge me, for me, you are nothing." – Sappho
"When life gives you lemons don't make lemonade, make pink lemonade. Be unique." – Wanda Sykes
RAINBOW QUOTES + LGBTQ PRIDE QUOTES
And then, last but not least: more LGBTQ quotes for pride! We obviously had to include rainbow quotes and glitter quotes!
But there are also some deeper quotes about darkness and storms – there's a darkness/storms all LGBTQ people sadly know.
We hope these quotes help get the courage to come out stronger, more confident. And that we will conquer the world with LOVE.
"You say 'be straight', I say 'taste the rainbow'."
"Try to be a rainbow in someone's cloud." – Maya Angelou
"You're the pot of gold at the end of my rainbow."
"The greater your storm, the brighter your rainbow."
"You can't have a rainbow without the rain."
"You are beautiful like a rainbow." – Cyndi Lauper
"Keep looking up, there may be a rainbow waiting for you."
"Somewhere over the rainbow." – Israel Kamakawiwo'ole
"I've got rainbows in my veins."
"Dare to love yourself as if you were a rainbow with gold at both ends." – Aberjhani
"When it rains look for rainbows when it's dark look for stars."
"Rain is just confetti from the sky."
"I'd rather see the world as a rainbow than an endless shade of gray." – Amani Abbas
"Throw kindness around like confetti."
"Life won't sparkle unless you do."
"Coming out gay is about having the courage to be different in a world built for sameness."
"Life isn't about waiting for the storm to pass… it's about learning to dance in the rain." – Vivian Greene
"Only in darkness can you see the stars." – Martin Luther King, Jr.
"I'm 80% glitter, 20% sparkles."
"Don't be afraid to sparkle."
"I didn't choose to be gay, I just got lucky."
"Being gay is a blessing, and it's something I am thankful for every single day." – Anderson Cooper
"Be the light that helps others see."
"Glitter is always an option."
"Keep calm and love who the hell you want."
"Keep calm and sparkle on."
"Leave confetti everywhere you go."
Enjoy these queer and lesbian quotes! Did we miss any lesbian quotes? Let us know!
Find us on Instagram, Facebook, YouTube, or comment below!
And don't forget to share these lesbian quotes with your friends.
MORE TO READ:
MORE TO READ:
PIN THIS ARTICLE