When a lesbian thinks of Los Angeles, probably the first thing that comes to mind is The L Word. Even though a lot of their hangouts spots, such as The Planet, were not real locations, some of them were definitely based on locations in the city.
In this guide, I will tell you all about the best lesbian bars in Los Angeles, clubs, parties and other events you definitely don't want to miss when you're in LA. So you can live your own The L Word story!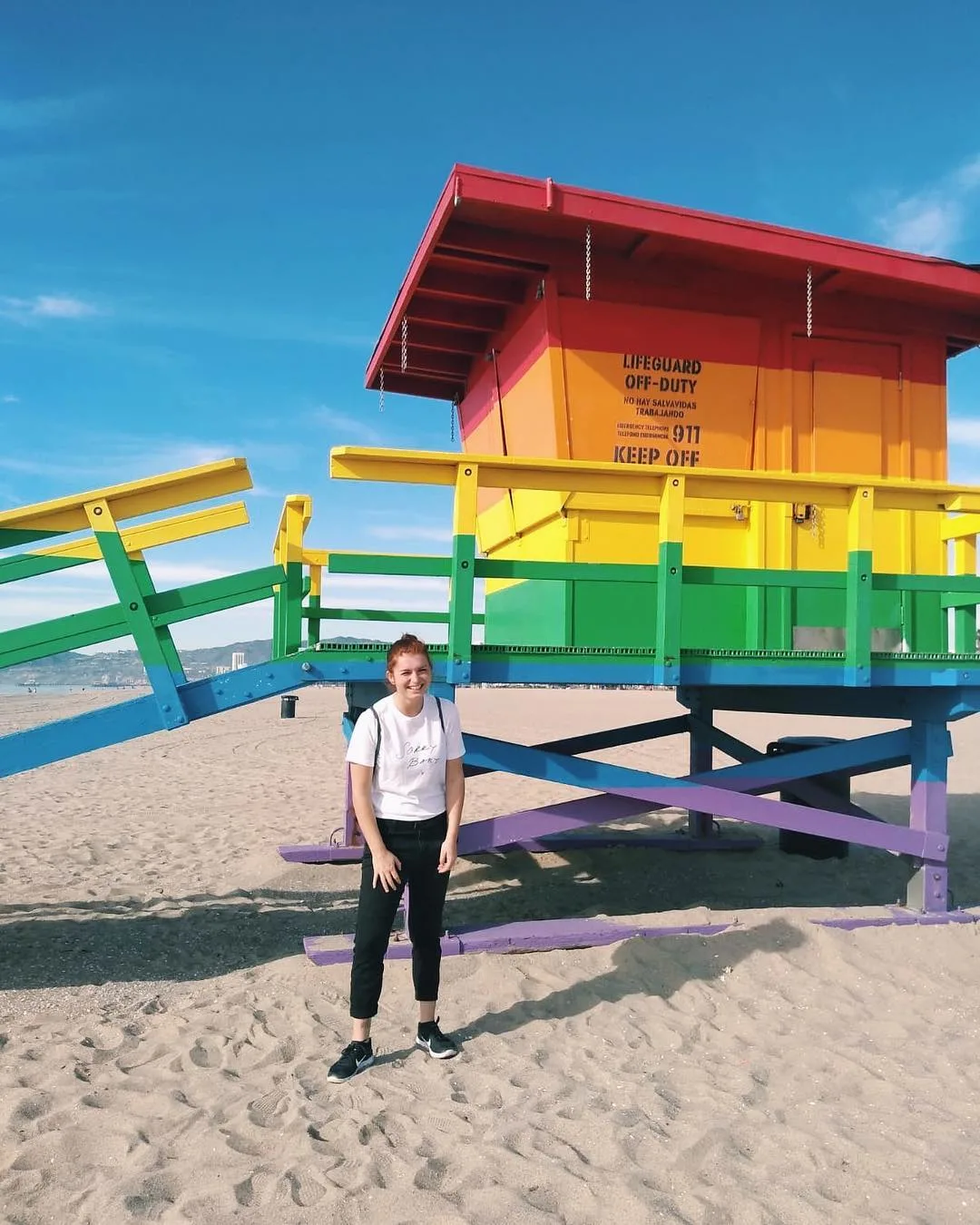 Lesbian Los Angeles
Los Angeles has been gay for many, many years. Way before the colonists came and took the land, the indigenous peoples living on the land that is now Los Angeles were very accepting of same-sex relationships and the idea of multiple gender identities. However, this was all taken away when the land was invaded.
Although New York City is where modern gay rights began, Los Angeles has played its own part in history. In 1948, Lisa Ben, an anagram of lesbian, started the first-ever lesbian magazine from her boss's office at RKO Studios.
In 1966, Los Angeles started the country's first pride organization and had its first gay parade. But it wasn't after Stonewall that the LGBTQ+ culture really started taking off.
Today, Los Angeles County exists out of 158 cities and 114 neighborhoods. It stretches out over 4000 square miles and has nearly 10 million residents.
The city is extremely open-minded. I feel extremely comfortable being myself, and I see couples walking hand in hand and showing affection very often without anyone batting an eye.
Even though there might be a lack of lesbian bars and clubs, the city still has a very lively community and there are plenty of things to do when you're a lesbian in Los Angeles.
Gay Area Los Angeles
Going back to The L Word as well as its reality spinoff The Real L Word, everyone assumes that most lesbians live in West Hollywood.
Although I'm sure many of them still live there, over the years more of them have been moving to Silver Lake. This is also why The L Word: Generation Q mostly takes place there.
Read our best recommendations for LGBT Netflix Shows!
Silver Lake is now known as the queer artsy scene, so it's definitely worth checking out if you're interested in that! However, it is still West Hollywood where most of the nightlife happens.
West Hollywood is the most visibly gay neighborhood in the city, with rainbow flags hanging outside nearly every building. Although most clubs and bars in this area are mostly for men, you will still see a lot of women if you go to the right place at the right time.
The Best Lesbian Bars in Los Angeles
In a city as big and diverse as Los Angeles, one would expect at least one lesbian bar. Sadly, none of that is true.
The last lesbian bar in Los Angeles, The Palms, which was located in West Hollywood, closed down in 2013. The last remaining lesbian bar in all of Los Angeles County, the Oxwood Inn in the San Fernando Valley, closed down in 2017.
The Fingerjoint
However, two women, Danielle Gavaldon and Lauren Amador have just recently set up a project called The Fingerjoint and are trying to open a lesbian bar.
They are currently doing pop-ups while trying to find a location and investors. Check @thefingerjoint for their events and to follow their journey.
Hi Tops
Although it is not a lesbian bar, Hi Tops in West Hollywood is co-owned by a lesbian. This sports bar has a laidback vibe and lots of great food to order!
Lesbian Clubs in Los Angeles
If you thought there was only a lack of lesbian bars in LA, the same goes for lesbian clubs. There is not specifically a club that is for lesbians only, but there are some mixed places that are fun to go to for women as well.
The Abbey
The Abbey is the most famous gay bar/club in Los Angeles. Over the years, this place has grown into something more than just a bar or club for the locals.
Nowadays, the place is a club, a bar, a restaurant, and it even has a pastry shop! With two dance doors, indoor and outdoor bars and a huge indoor- and outdoor seating area, it is a place for everyone.
The place opens at 9 AM every day, so you can come here for breakfast or lunch, but also party till late.
Rage
Rage is a gay club in West Hollywood. They have different themes for every day of the week so there is something for everyone.
For example, on Saturdays, it's always Latin night. They have an upstairs and downstairs area to dance, as well as a patio if you want to relax for a bit. Also, on Fridays, their party is 18+!
Read our travel guide to lesbian Amsterdam!
Lesbian Events Los Angeles
Since there aren't any specific lesbian bars or clubs, we have to make do with all the events that are happening every week. And don't sweat, there are many!
Weekly Events
AltarGirl aka Girlbar
On Wednesday's many lesbians flock to The Chapel at The Abbey for AltarGirl, also called Girlbar. This weekly party has been around for a while and is probably the most well known among the lesbian events.
The Chapel is a separate part of The Abbey and has a nice laidback vibe. There is a dance floor in the back and a big lounge area in the front where you can sit and talk.
The DJ's spin different music every week, so it can either be a hit or miss, depending on what you like.
Call Out Thursdays by Whitney Mixter
Every Thursday there is a lesbian event organized by Whitney Mixter, which many of you will probably know from The Real L Word.
This party, called Call Out Thursdays, is held at Rocco's WeHo in West Hollywood. The DJs usually play a mix of pop, hip-hop, Latin and throwbacks so there is something for everybody.
The place has a dance area with live dancers, an outdoor lounge area and a restaurant/bar side, so even if you're not a fan of dancing, it is a nice hangout spot to meet some other lesbians.
Thirst
If you're still up for more partying, on Saturday you can go to Thirst. This party is held at 652 N La Peer Dr in West Hollywood.
There are two different rooms to dance in, so you can either choose for hip-hop or for Latin. Make sure you get here on time since before midnight you only pay a $10 cover fee and $20 after. If you want more info, check out @thirstweho.
Hi Tops for The L Word
Obviously, Los Angeles can't go without a lesbian event for The L Word: Generation Q's first season. Every Sunday many lesbians go to Hi Tops (where Whitney Mixter organizes an event).
There are quizzes with giveaways and raffles, performances and of course, the show itself!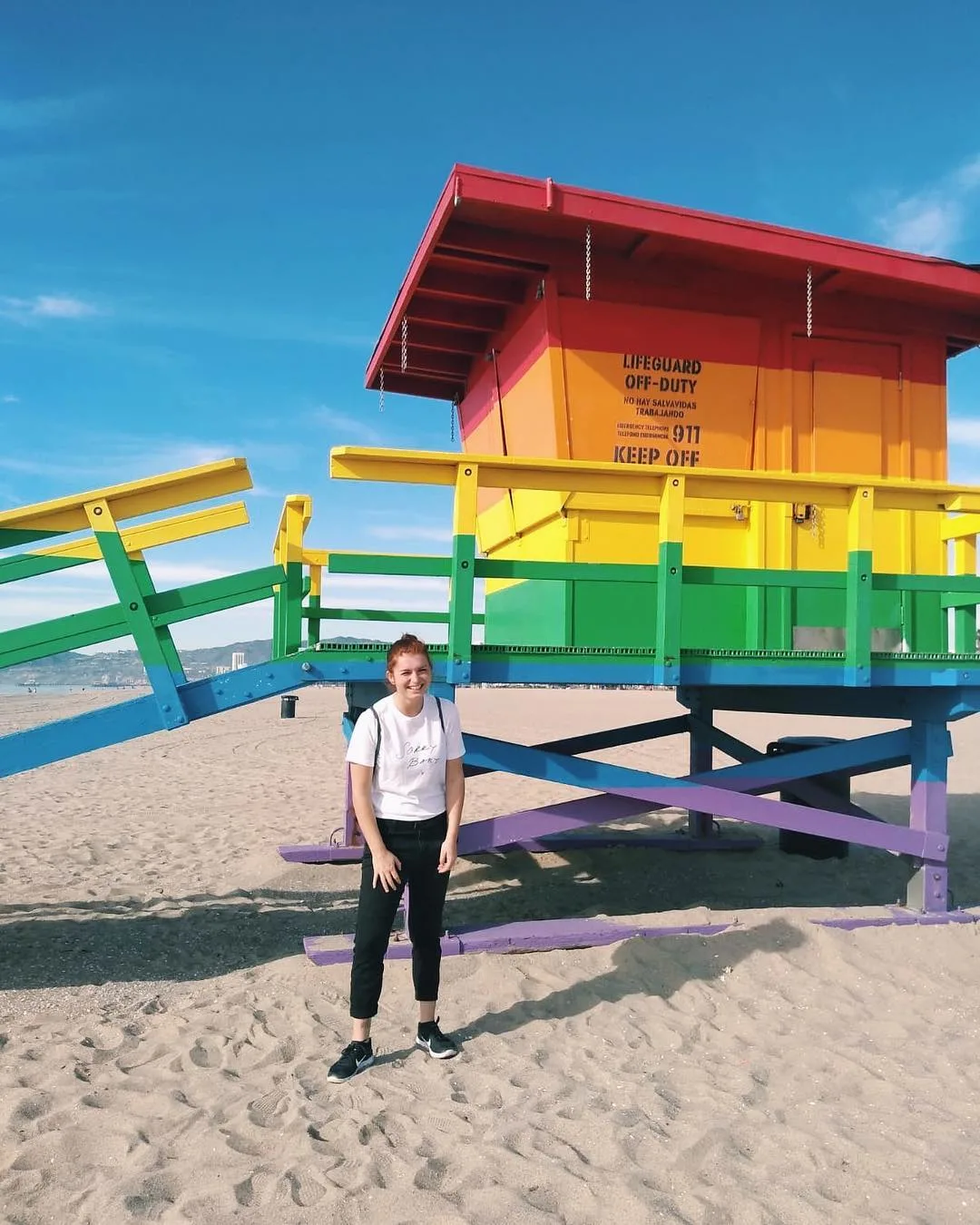 Non-weekly Events
If you have not partied enough after all of these events, there are some more that don't happen every week!
Goodboy Morgan
One of the big party organizers in Los Angeles is Goodboy Morgan. She has organized many lesbian events, as well as mixed ones and has many more yet to come.
The LGBTQIA+ dance parties that she organizes are my favorite. These are 18+ and usually held in pretty cool locations like Hollywood rooftops! You can check her @goodboymorgan or her events' Facebook page to see which events are coming up.
Gayasstrology
@gayasstrology has done a great job of incorporating the one thing lesbians love the most into their parties: astrology.
This is a mixed party and it is held every first Friday of the month at The Satellite. Every month they celebrate another sign and if you are that sign you will get in for free all night!
Lez Taco Tuesday
Lez Taco Tuesday is, obviously, held on Tuesdays. This party combines tacos and games with dancing.
Their events happen at Station 1640 on an irregular basis, so it is best to check @leztacotuesdaysfirst to see if they are having an event anytime soon.
Taste by DJ P-Nasty
DJ P-Nasty organizes lesbian events called Taste. These are usually parties of a somewhat bigger scale held all over the city in venues that have multiple rooms that play different genres of music, live dancers, food and more.
If you want to know when the next party is it's best to check @tasteofficial_ or @taste.ent.
LA Pride
Los Angeles Pride is held every year in June. It's one of the biggest Pride celebrations in the United States and a great time to visit Los Angeles!
In 2020, LA Pride will start on Friday June 12 and will end on Sunday June 14. The festival is also known as the LA Pride Festival and Parade and is held in West Hollywood.
Non-Party Events + Lesbian Places
If you don't like partying, but you would still like to meet other lesbians, these places and events might be for you!
Girl(friends)
The events that Girl(friends) organize do include some partying. However, besides throwing parties they also have movie nights, pop-up marketplaces, and concerts.
They even organized Femme Fest this year: a movable arts and music festival. It's best to check @girlfriendsla to see what events they have coming up.
Cuties
Cuties is the only LGBTQ+ coffee shop in Los Angeles. You can always come here for some coffee and a good lunch, but they also organize events, such as Queer, Coffee & Donuts, meeting spaces, parties, and pop-ups.
Rainbow Skate Night
For more than 20 years, Rainbow Skate Night has been the place to go for LGBTQ+ people to get some exercise, as well as possibly meet some people.
Rainbow Skate Night is held every Wednesday at Moonlight Rollerway in Glendale. This rollerskating rink has barely changed a bit since it opened in 1956, except for some small changes in the 80s.
The events are for all ages and all levels, so even if you've never skated before, you're welcome to try. Maybe you can even ask that one cute girl to hold your hand?
Two Dykes and a Mic
If you're into comedy, Two Dykes and a Mic is the perfect lesbian event for you. This comedy show is held monthly at The Virgil.
Organized by Rachel Scanlon and McKenzie Goodwin, with an all-female LGBTQ+ line-up every time, it is bound to be great fun!
Tickets can be bought online or at the door, or you can check their podcast or @twodykesandamic for more info. The two also have a weekly podcast if you can't get enough of them or you want to check them out beforehand.
Lesbian Los Angeles Map
PIN THIS ARTICLE