Get ready for this article about lesbian Amazon Prime and the best lesbian movies on Prime to watch!
We're super blessed to live in a time where every streaming platform has at least a few lesbian movies to watch. One of these platforms is Amazon Prime.
At this point, Amazon's database of movies is so extensive that you can almost watch any movie you want! But what about the lesbian movies on Amazon Prime?
The amazing thing about Prime is that it's fairly easy to make your own film available on the platform. That's why there's a lot of lesbian content on there that you don't see anywhere else.
Since there's so much lesbian content, in this article we will only discuss Prime's best lesbian movies and the hidden gems that you can't find anywhere else.
A little disclaimer: all of these movies are available in the US, so they may not be available in your country. You can use a VPN, but keep in mind that for Amazon Prime it doesn't always work. Because it's linked to your Amazon account, which is specifically linked to your country.
Best Free Lesbian Movies on Amazon Prime
If you have an Amazon Prime subscription, you can watch the following lesbian Amazon Prime movies for free. So you can watch these lesbian movies with your subscription.
If you don't have a subscription yet, we have good news for you! Use our Amazon Prime link to try Amazon Prime for FREE for one month.
You can watch as many things during that month, and afterward, you can decide if you want to continue your subscription.
In this article, I will start with the free lesbian movies on Amazon Prime, then I will continue with the best lesbian documentaries on Amazon Prime. And last but least, the best lesbian movies on Amazon Prime to rent.
Without further ado, here are the best free lesbian movies on Amazon Prime!
Enjoy watching all these lesbian movies.
But I'm a Cheerleader (1999)
Oh, what I'd do to be able to see this movie for the first time again. When I was a teenager just coming to terms with my orientation, this was one of the lesbian movies I watched.
Natasha Lyonne, who the younger generation will probably know from one of the best lesbians Netflix shows Orange Is the New Black, plays 17-year-old Megan.
When her friends and family suspect she's a lesbian, she's sent to a conversion therapy camp.
Now, don't worry. This is a comedy and the whole idea of conversion therapy is made fun of in the best way possible!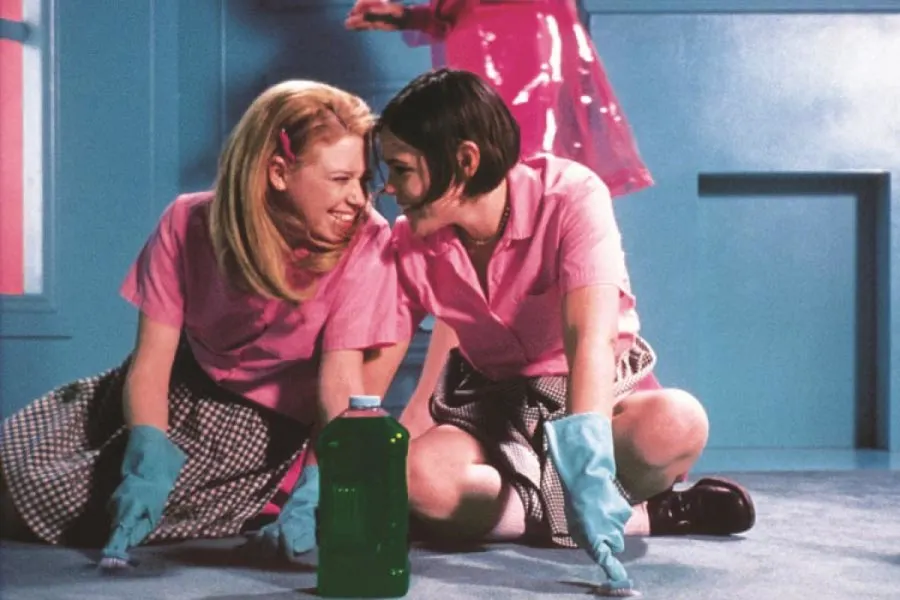 A Date for Mad Mary (2016)
I'd never heard of this movie before, but it's really good!
This coming-of-age lesbian movie on Amazon Prime is about Mary who comes back home after a short time behind bars.
Her best friend, Charlene, is about to get married and Mary needs to find herself a date since she's the maid of honor.
Charlene says Mary is undatable, and Mary becomes determined to prove her wrong. Along the way, Mary starts to realize that maybe she isn't that interested in men after all.
The Handmaiden (2016)
I'd be lying if I said this isn't one of the best lesbian movies on Prime.
The Handmaiden is a Korean erotic psychological thriller. It is inspired by Fingersmith, the British novel and film.
In Japanese-occupied Korea, two women from two completely different backgrounds are brought together. The two women end up falling in love and in order for them to be able to be together they have to get rid of the men in their life.
The steamy lesbian scenes are beautiful and the ending is so satisfying.
The Secret Diaries of Miss Anne Lister (2010)
Before the lesbian show Gentleman Jack, there was this movie about Anne Lister and her life.
Whereas Gentleman Jack doesn't pick up until later when Anne is looking to settle down, this movie also focuses more on what and who came before Anne married Ann, her wife.
Anne is often perceived as the first modern day lesbian, so it's nice to see that the media pays attention to her.
City of Trees (2019)
Before lesbian Christmas movie Happiest Season, there were actually a few lesbian holiday movies!
City of Trees is one of these, that has sadly been overlooked.
For the first time in years, Ainsley goes back to her hometown for the holidays. In her hometown, she meets people from her past, like her old classmate.
Ainsley realizes that maybe she still has some unresolved feelings for that classmate that she has to figure out. And yes, there's a happy ending!
Snapshots (2018)
Rose is an 85-year-old woman who is visited by her daughter and granddaughter. They bring a 50-year-old film they've developed.
When Rose sees the pictures, all of her memories of her secret relationship with her neighbor Louise come flooding back to her. However, this isn't all!
Her secret past cause for other issues in the family in current times.
This lesbian movie on Amazon Prime is based on true events and it's so beautiful! Definitely get your tissues ready before you start watching though.
Saving Face (2004)
Saving Face is a super important lesbian Amazon Prime movie! It was the first Hollywood movie that put Chinese-Americans at the forefront since 1993.
It's also quite rare to see a lesbian movie centered around Asian women and specifically Chinese-American women.
The movie follows Wil, who is still in the closet. When Wil meets Vivian, there is an instant connection between the two.
Together they have to figure out how to navigate their future and their culture.
Cloudburst (2011)
This lesbian movie on Amazon Prime is about an old lesbian couple! This is really not something that is often depicted in movies, since Hollywood loves getting rid of us before we ever reach this age.
Stella and Dotty are a couple from Maine who have been together for 31 years. After Dotty is moved into a nursing home by her daughter, Stella breaks her out and the two go on a road trip to Nova Scotia.
They go to Nova Scotia, so they can become a lesbian married couple!
Besides showing that lesbians can go grow old together, it also shows the beauty of Canada. A must-watch!
Princess Cyd (2017)
Princess Cyd is one of those beautiful summer movies where everything is great.
You're in a town where no one knows who you are, so you can do whatever you want and meet whoever you want. This is exactly what the 16-year-old Cyd is doing.
She spends the summer with her aunt in Chicago, which is where she meets the barista Katie.
The rest of the summer she spends her time with Katie, trying to figure out her orientation.
These are the best queer & lesbian quotes to inspire you(r lover)!
Porcupine Lake (2017)
In the category of beautiful summer movies, Porcupine Lake is also a good contender. This Canadian drama film is about two girls, Bea and Kate who meet in their boring little town during the very hot summertime.
Bea is the quiet one, whereas Kate is the loud one. As the two spend more time together, they start to realize that maybe there's more than just a friendship between the two.
A very good movie about young teens figuring out their orientation!
When Night is Falling (1995)
When Night is Falling is a bit of a cliché. Or well, a big cliché for a lesbian movie actually.
Regardless, this lesbian movie on Prime is actually quite enjoyable.
The movie follows the story of Camille, a professor at a religious college who's in a relationship with, yes you guessed it, a man.
By coincidence, she meets the free spirited circus girl Petra and I think you can guess what happens after.
More Beautiful for Having Been Broken (2019)
An FBI agent goes back to a small mountain town she would often go to as a kid to process the passing of her mother. It is here she befriends a woman and her disabled son.
The two quickly fall in love, but obviously this can't happen without some complications.
It's a good story, but the execution could have been better. There is lots happening, maybe too much even. Sometimes things get a little confusing, but overall there's a beautiful story.
Also, you can watch the director's cut of this lesbian movie on Prime as well!
A Million Happy Nows (2017)
This one is very very sad. If you feel like crying your eyes out for 80 minutes this movie is perfect for you. Basically it's the lesbian version of Still Alice (2014).
Lainey is a 49 year old actress who decides to quit and move to a beach house with her younger girlfriend and publicist Eva. Very quickly, Lainey is diagnosed with early-onset Alzheimer's.
The movie very accurately depicts how cruel this disease is and how it not only affects the person itself, but everyone around them.
Riot Girls (2019)
Two lesbian main characters in a post-apocalyptic movie who are also in love with each other? Sign me up!
In an alternate 1995, all adults have been wiped out by a mysterious disease. Now there's just teenagers and kids left.
Two gangs on opposite sides of a bridge are pitted against each other. It's not the best movie, but it's definitely entertaining. Also, it's so refreshing to see lesbians as main characters in movies like this!
Tru Love (2013)
This one is for all the lesbians who love milfs! The storyline centers on a mother, Alice, her daughter Suzanne and her daughter's friend Tru.
Alice decides to visit Suzanne after she lost her husband. However, Suzanne doesn't have time for her mom, so she tells her friend Tru to starts hanging out with her mom.
Now you can probably already guess what happens next!
There are a lot of mixed reviews on this film. It's not the best but not the worst lesbian film on Amazon Prime either!
Blue Is The Warmest Color (2013)
Blue Is The Warmest Color is a French lesbian movie. The movie is also known as La Vie d'Adèle.
And this movie is such a big deal. It is the most discussed lesbian steamy movie for sure. There was a huge problem with this movie: the male director.
Although some male directors can pull it off, lesbian intimacy in movies directed by men is not the kind of intimacy lesbians are looking for.
It's the kind of scenes men are looking for. And in Blue is the Warmest Color the director got representation mixed up with exploitation.
The plot was really promising: a young woman (Adèle) discovers her orientation and falls in love with Emma (part 1), who later learns how to navigate through their relationship (part 2).
My proposal? Let's make a reboot with a lesbian director and lesbian actresses; I would definitely want to see that!
Bound (1996)
This neo-noir thriller is written and directed by the Wachowski sisters, who are both trans women. Most of you will probably know them as the showrunners who created Sense8 (one of my absolute favorite LGBT Netflix shows).
If you're wondering where the saying 'be gay, do illegal things' came from, this movie might be it.
Violet is married to Caesar, but falls in love with Corky, the lesbian ex-con who is painting the apartment next-door.
Caesar is a money launderer. When he brings home 2 million dollars, the two women come up with a scheme to steal it. This one is a must-watch lesbian Amazon Prime movie!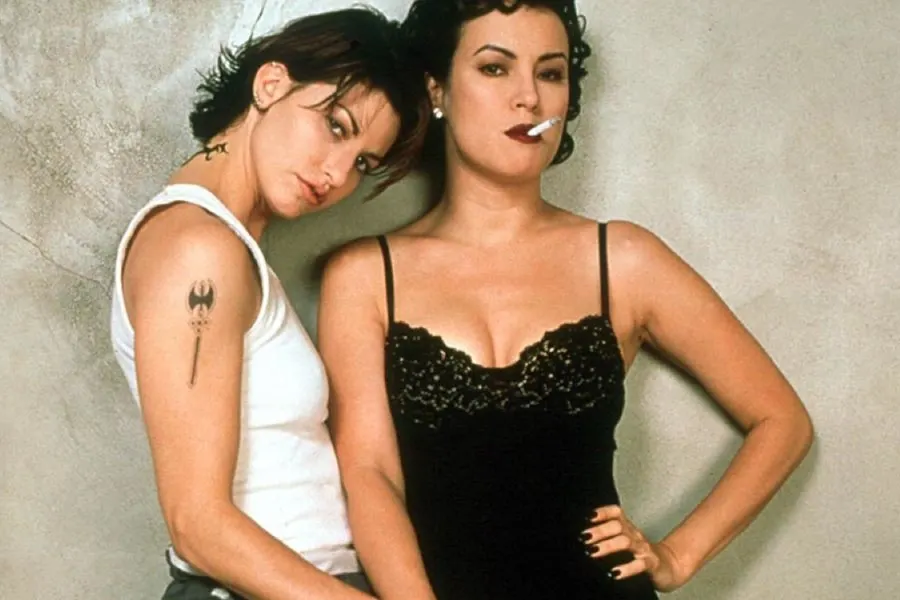 Best Lesbian Documentaries on Amazon Prime
Let's continue with the documentaries on Lesbian Amazon Prime you should watch!
Edie & Thea: A Very Long Engagement (2009)
This 2009 documentary tells the story of long term lesbian couple Edie Windsor and Thea Spyer. The two met in 1965 and got engaged in 1967, but they didn't get married until 2007. They had to go to Canada for their ceremony.
In the documentary, the two tell their story and how they deal with Thea's multiple sclerosis. After Thea's death and after this documentary was released, Edie filed suit against the federal government, and eventually the Supreme Court. Because the IRS sent her an estate tax bill of more than $300.000.
Had Edie been a man, she would've never gotten it. Luckily, in 2013 the Supreme Court ruled in her favor!
No Secret Anymore: The Times of Del Martin and Phyllis Lyon (2003)
Del Martin and Phyllis Lyon were a lesbian couple who were both well known feminists and gay rights activists. The two met in 1950 and became lovers in 1952. As lesbians do, a year later they moved in with each other.
In 1955, they formed Daughters of Bilitis, the first national lesbian organization in the US.
This lesbian Amazon Prime documentary follows them through six decades and shows the struggles they had to overcome.
Forbidden Love: The Unashamed Stories of Lesbian Lives (1992)
This documentary also focuses on the experience of lesbians in the 50/60s. However, it is a bit older than the two documentaries mentioned above.
Focusing on Canadian lesbians, with interviews and archival footage, this documentary shines a better light on what it was like to be a lesbian back in the day.
Just like we do now, most of these women just wanted to find a community.
Bean (2017)
Many of us are on lesbian dating apps these days. Whether it's for a hookup or for an actual relationship, many of us have been there.
But what if you'd swipe right, you match, fall in love, and your lover is also willing to donate her kidney to you? That's what happened between Alana and Lori.
This documentary shows us this story and how beautiful and strong love can be.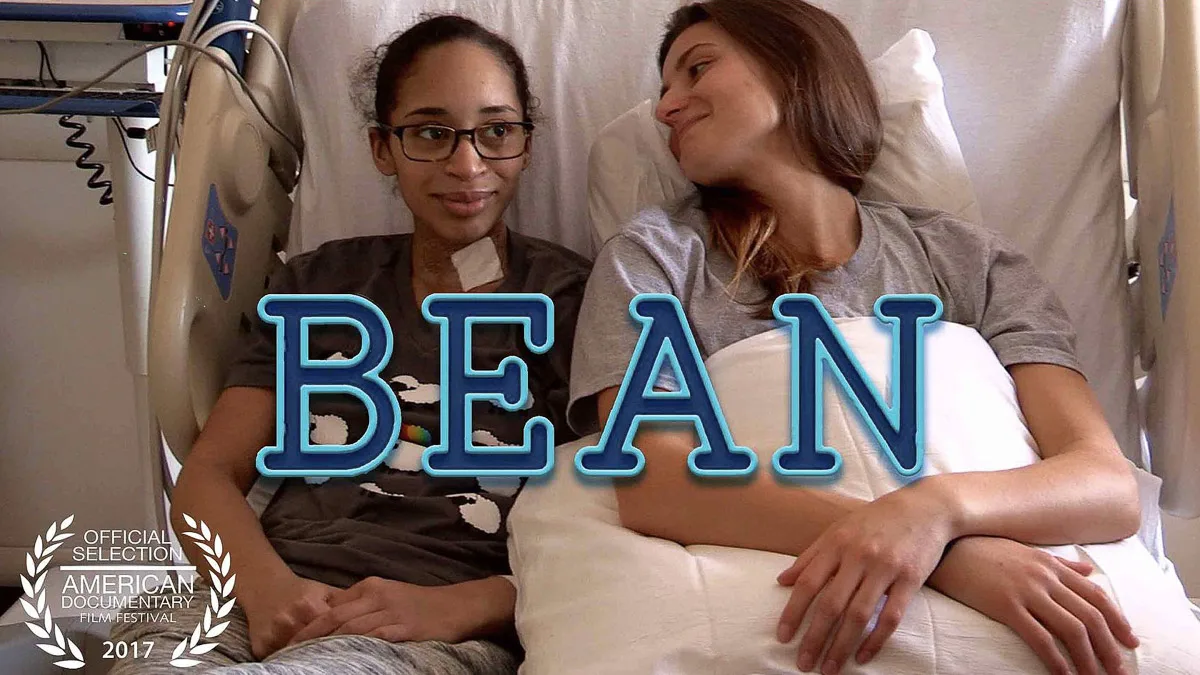 Best Lesbian Amazon Prime Movies to Rent
These lesbian movies on Prime below aren't for free with your subscription, but you can rent them! I highly recommend watching these best lesbian movies.
"You're a wanker number 9!" It's kinda sad that it's 2021 and this is still one of the few romantic comedies where two women fall in love and have a happy ending. And this movie was made in 2006!
If you still haven't seen this movie, what are you waiting for?!
There are women who love other women, jokes that are actually funny, cute dates, and did I already mention there's a happy ending? It's a lesbian movie with one of my favorite lesbian stories.
Does Hollywood know that we exist today as well? I'm starting to doubt it at this point with all these period drama films that have come out recently.
Also, Casey Affleck? A man accused of harassment in a lesbian movie? Big yikes.
That being said, I've added this movie because a lot of lesbians seem to love this lesbian movie on Prime. I don't really get it to be honest. Decide for yourself!
This film tells a pretty problematic story, but hey, there are plenty of these movies for straight people and there are still studios that make these types of stories today.
And I don't know about straight people, but I know for sure that many women had huge crushes on their teachers in high school. If you're one of those women, you will probably enjoy this movie!
2006 was a good year for lesbian movies, apparently. Nina's Heavenly Delights was also released that year, just like the two films mentioned above.
The lesbian Amazon Prime movie follows cook Nina who is trying to save her dad's Indian restaurant by competing in a curry competition. Along the way, she falls in love with the co-owner of the restaurant, Laura.
It's a pretty fun movie if you can look past how bad the performance are sometimes.
Lesbian Hulu also has amazing lesbian content!
This is one of the super new lesbian movies on Amazon Prime! And as a Dutchie myself, I'm proud to say one of the lead actresses, Carice van Houten, is Dutch too.
The story of The Affair plays out over many years, starting in the 1930s. Newlyweds Viktor and Liesel hire a famous architect to build their dream home. It's a beautiful house that you will see the whole movie.
Soon everything goes wrong, Viktor falls for their nanny Kata, and Liesel might have more feelings for her friend than just friends. But Viktor and Liesel flee to Switzerland when Czechoslovakia is getting occupied by the Germans.
It's a lesbian love story that unfolds like a flower, slowly at first, and beautiful at the end. It's a slow movie, but with great acting and a happy ending.
At this point, what's an article about lesbian movies on Prime without this one popping up in every single one of them?
If you've read some of my previous articles you know I love this film and how accurate it is for lesbians.
I can go on and on about the yearning. And the cinematography? Amazing.
The film is just so soft, just like how soft women are with each other. Ugh yes, I love it! In my eyes, it's one of the absolute best lesbian Amazon Prime movies.
Freeheld is based on the real-life of Laurel Hester. Laurel is a police officer in Ocean County, New Jersey. She is also a lesbian with a partner. And she has terminal cancer.
With this in mind, Laurel wants her pension benefits to be transferred to her wife after she passes away. However, her job says they can't because her partner is a woman.
The movie follows her and her wife during this difficult and absolutely absurd process. This movie is a real tearjerker so grab your tissues for this one!
This lesbian movie on Amazon Prime is very sad and can be triggering for some people. However, it's also pretty good.
The movie is about an all-girls' boarding school. Mary is the new student who is put in the dorms with Pauline and Victoria. It quickly becomes obvious that the two are in a relationship.
When this is accidentally revealed, not everyone is happy with that and Victoria pretends none of it ever happened. This causes a lot of pain with something terrible happening at the end.
Are you an obsessed-with-Carol lesbian or are you not? This film still remains probably one of the most popular lesbian movies of our time.
It was named the best LGBT film of all time in 2016 and clearly, this is a good one.
The screenplay is actually based on a 1952 romance novel called "The Price of Salt" and it was written by Patricia Highsmith.
Another fun fact: the film had actually been in development since 1997 but had trouble getting financed! Can you imagine if they had made the movie back then?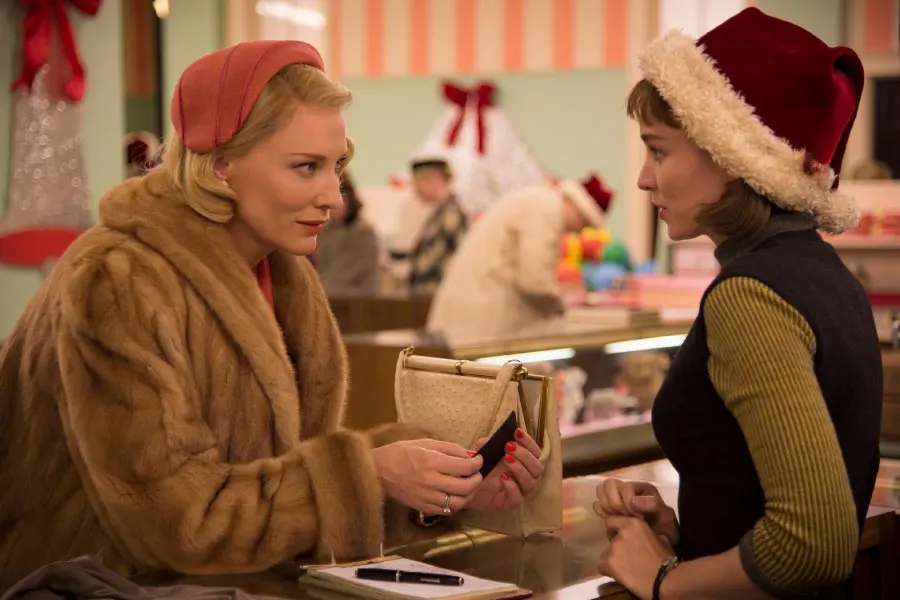 Carol is also on our list with lesbian Netflix movies!
It's not a very light movie, but it's also not as heavy as you might expect. The movie isn't your average lesbian romance; it's actually only a part of it.
Lucy's (Elliot Page) father is waiting for his execution. Together with her sister and little brother, Lucy became activists to fight the law.
During one of these protests, Lucy meets Mercy. The two are very attracted to each other. Unfortunately, Mercy ends up hurting Lucy in the most lesbian movie cliché ever.
However, in the end there might be some hope for the two after all.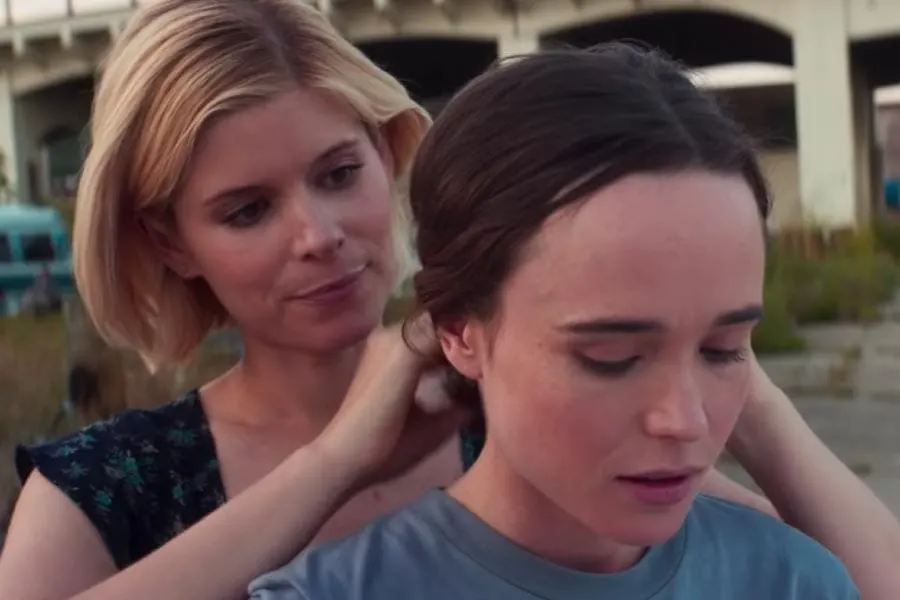 This movie is also known as Dinner with Friends, but don't confuse it with the 2001 straight movie!
In the lesbian Prime movie we follow friends Molly and Abby who just want to have a quiet Thanksgiving. However, none of that happens when Molly invites her fling and their mutual friend Lauren.
Lauren invites a few single lesbians for Abby, so she can get over her ex-girlfriend. And then more people show up. And some more.
Don't expect a high quality movie, but it's a fun one for a lazy Friday night!
And a big yay for a queer female director, and more yays for the 'fairy gaymothers' in the form of famous lesbian comedians Wanda Sykes, Fortune Feimster, and Margaret Cho.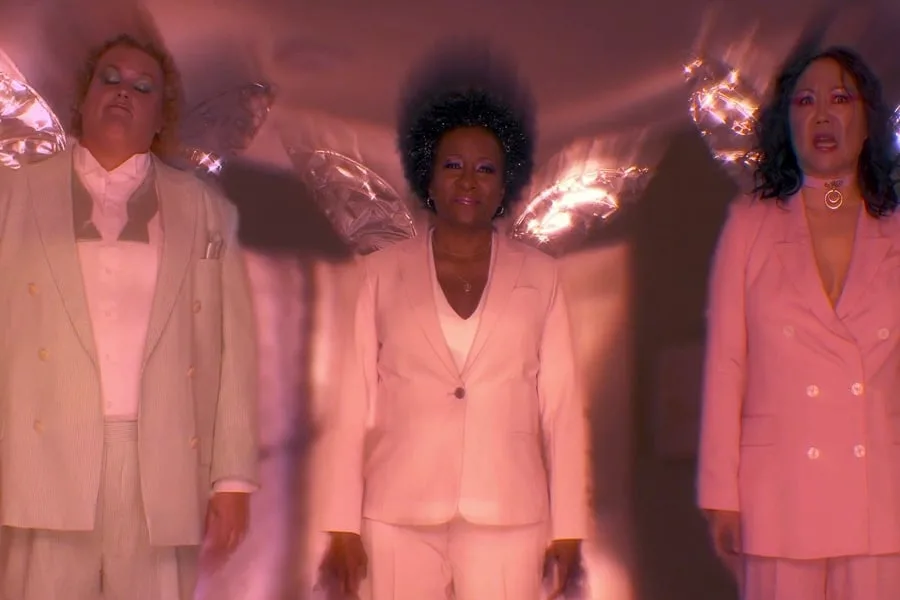 This movie is based on the novel that has the same name and it was written by Shamim Sarif. She also directed the movie.
In the film we follow Tala, a Christian who is preparing herself for her big wedding. When she gets back to her work in London, she meets Leyla, a woman who's dating one of her best friends. There is an instant connection between the two.
Both coming from strict religious families, both women have to come up with ways so that they can be together.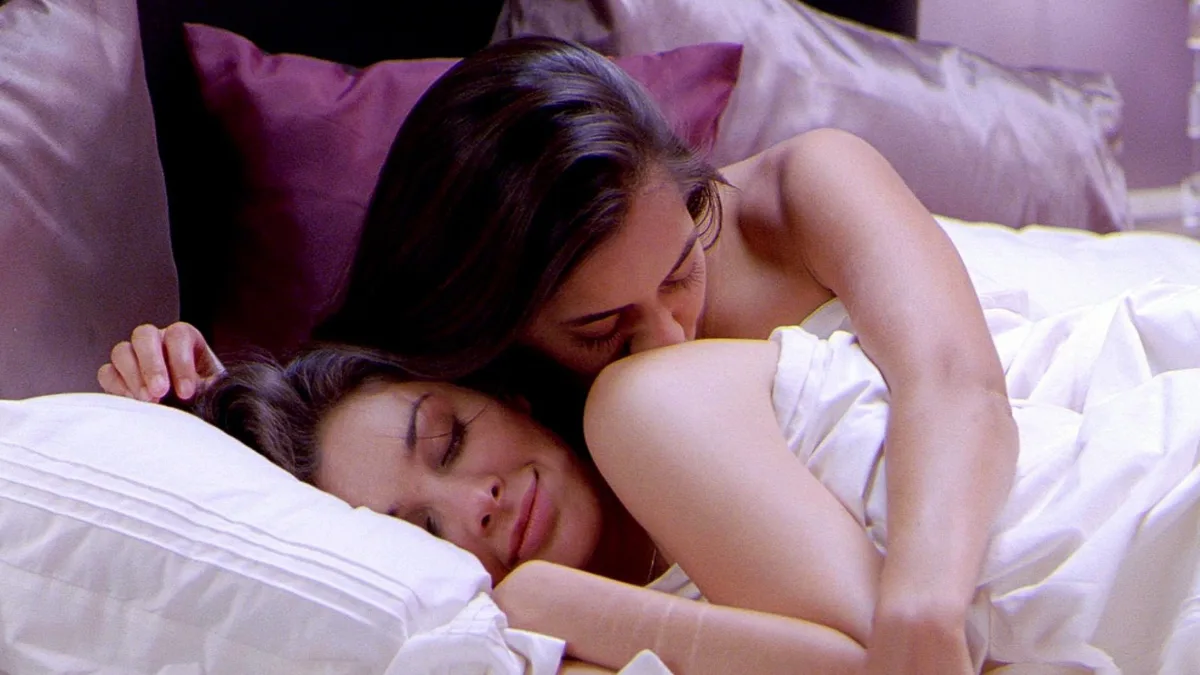 Disobedience is one of those mandatory lesbian films you must have seen or your lesbian card will be revoked.
Taking place in a strict Orthodox Jewish community, we follow the life of Ronit who has to return to her community after her father's passing.
Ronit and her childhood friend Esti have an interesting relationship that slowly unfolds as the film progresses. This film is so beautiful!
Especially the love scene is beautifully filmed and it's so passionate and raw!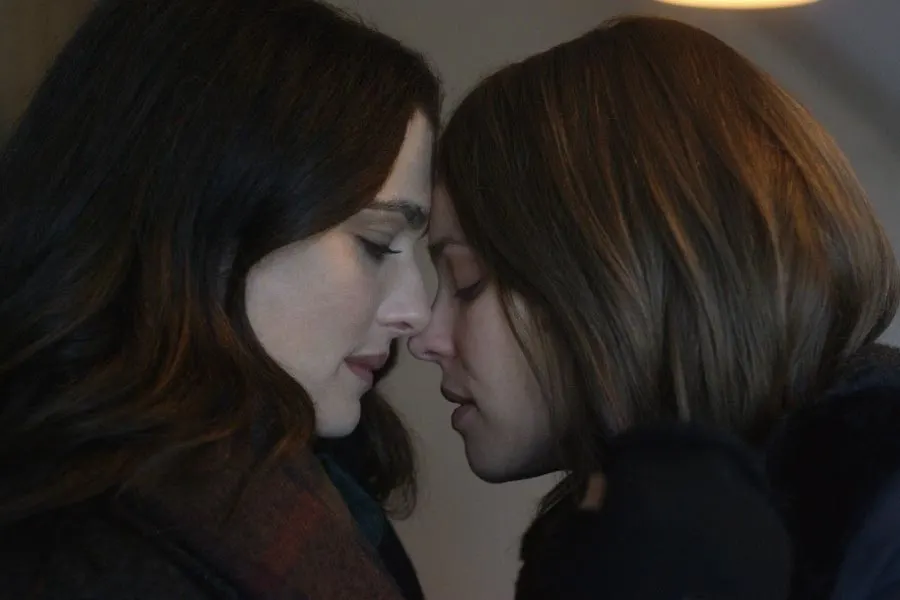 Now don't go into this movie thinking it's really good because it's not. But it's definitely a fun watch when you're getting drunk with your friends.
The storyline is pretty cliché; the wife of a priest falls in love with a lesbian writer. Sometimes stuff gets a little weird, but who can say no to soulmates?
Also, the chemistry between the actresses is amazing! It also has a very long kissing scene that is over 3 minutes.
And hey, all lesbians stay alive and there's a happy ending.
I think we can all agree now that we don't need more lesbian period dramas! We are good for now.
Ammonite tells the lesbian love story of Charlotte Murchison and fossil hunter Mary Anning, in the 1840s England. Kate Winslet plays the fossil hunter Mary Anning, and she's simply an amazing actress!
The movie is based on a true story, and although it's another forbidden love story, it's worth the watch.
Enjoy watching these lesbian Amazon Prime movies! What are your favorite lesbian movies on Amazon Prime? Let us know in the comments!
Want to chat with us? Find us on Instagram, Facebook, YouTube, or comment below!
Make sure to share this lesbian Amazon Prime movies list with all your friends.
MORE TO READ:
MORE TO READ:
PIN THIS ARTICLE